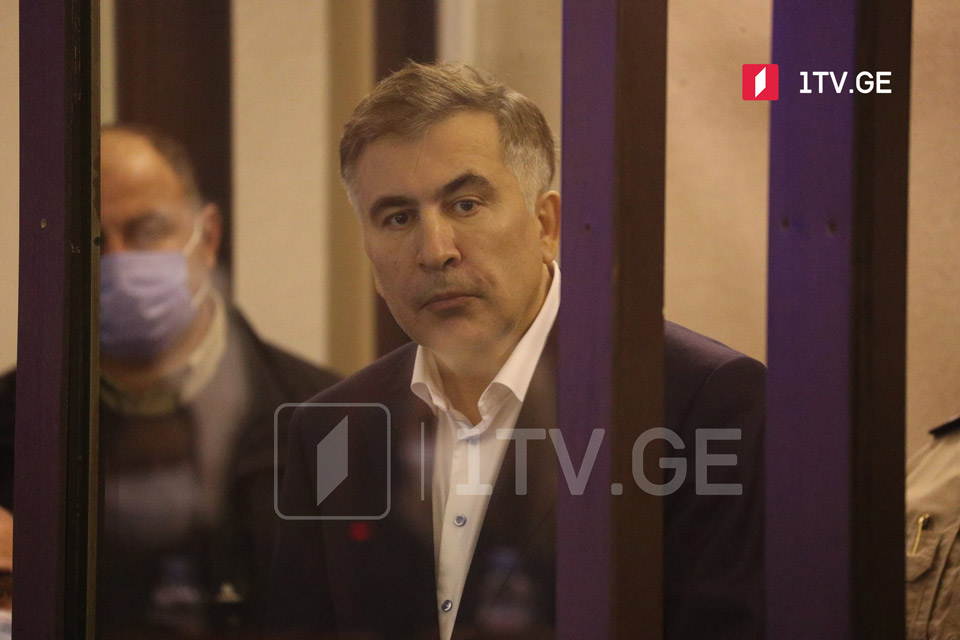 Ex-president Saakashvili claims to watch November 7 rally crackdown on TV giving no instructions to police
Ex-president Mikheil Saakashvili said he gave no instructions to anybody during the November 7 violent rally crackdown in Tbilisi, saying the police administered law and order based on their practice.
"The Interior Minister was the author of the developments. I watched them on TV and instructed nobody. Police fulfilled their duties based on their experience and practice. The police were very young and inexperienced then. God saved us, and nobody died during clashes. One person was injured severely, whom I visited at home. Similar things happen in many countries, and nobody files criminal cases except for maniacs.
Afterwards, I did what few world leaders do. I resigned and reduced my presidential term by 1.5 years. I initiated new presidential elections, which we won narrowly. Why did I do that? I did it to swart Russian plans mounting on that demonstration and rallies that aimed at blocking Georgia's NATO integration. Then in February, President Bush invited me, saying I did well. He even asked me for dinner and praised my decision to resign. He told me that I was there for that decision and that he supported me for not clinging to the power. Georgian people have already made a verdict to this case," Mikheil Saakashvili said.
The trial of former president Mikheil Saakashvili regarding the crackdown of Imedi TV and the violent dispersal of a peaceful protest in Tbilisi was held at Tbilisi City Court. Meantime, his supporters rallied in front of the court building amid tightened security measures.