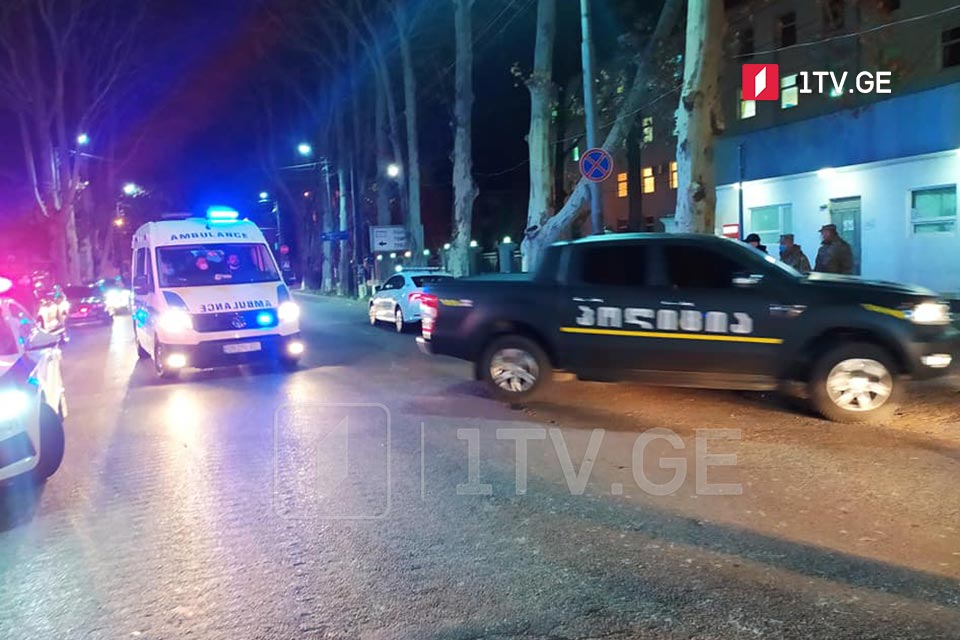 Ex-president Mikheil Saakashvili transferred to Gori Military Hospital
Jailed ex-president Mikheil Saakashvili was transferred from the Gldani N18 prison infirmary to Gori Military Hospital late last night.
The transportation was secure without incidents. Security measures were tightened at Giorgi Abramishvili Gori Military Hospital. Ex-president Saakashvili agreed on his placement at Gori Military Hospital for post-hunger recovery and medication.
Saakashvili's lawyer Nika Gvaramia, personal physician Nikoloz Kipshidze and mother Giuli Alasania were admitted to Saakashvili to inspect his accommodation conditions.
Justice Minister Rati Bregadze proposed to transfer jailed and hunger-striking ex-president Mikheil Saakashvili to the Military Hospital of the Georgian Defense Ministry on November 19.
Saakashvili pledged to call off hunger strike, while the opposition United National Movement (UNM) party vowed not to hold protest rallies at the hospital.
Jailed ex-president Mikheil Saakashvili has been on a hunger strike since October 1. Several MPs, including the Droa party leader Elene Khoshtaria, were on hunger strike in solidarity with Mikheil Saakashvili.