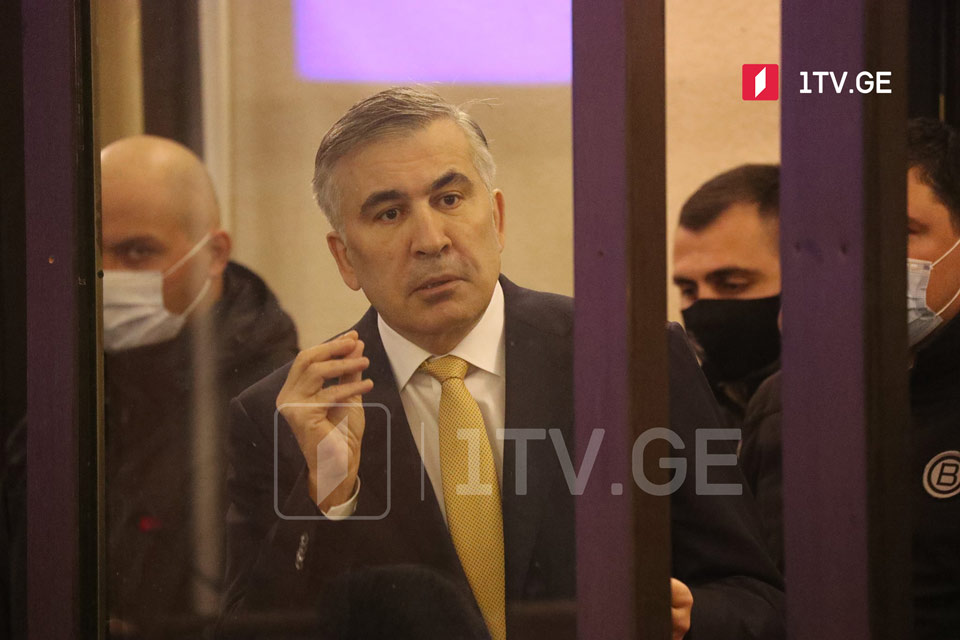 Ex-president agrees to go to hospital but sets preconditions
The jailed ex-president, Mikheil Saakashvili, expresses readiness to go to the Vivamedi clinic for examinations but sets several preconditions.
His preconditions include permanent access to his family members, his doctor Nika Kipshidze and the Empathy's commission members; also, he demands to allow the persons defined by law, lawyers, and MPs to visit him during working hours.
"The staff formed on a parity basis should determine examinations, diagnostics, prescribing, and further stages of treatment or the fact of recovery. Center Empathy and Public Defender's Council members should take part in it, in case of their consent," Saakashvili wrote in his address to the Justice Minister and the Director of Penitentiary Service.
Georgian Minister of Justice Rati Bregadze offered ex-president Mikheil Saakashvili to transfer him to the Vivamedi Clinic.