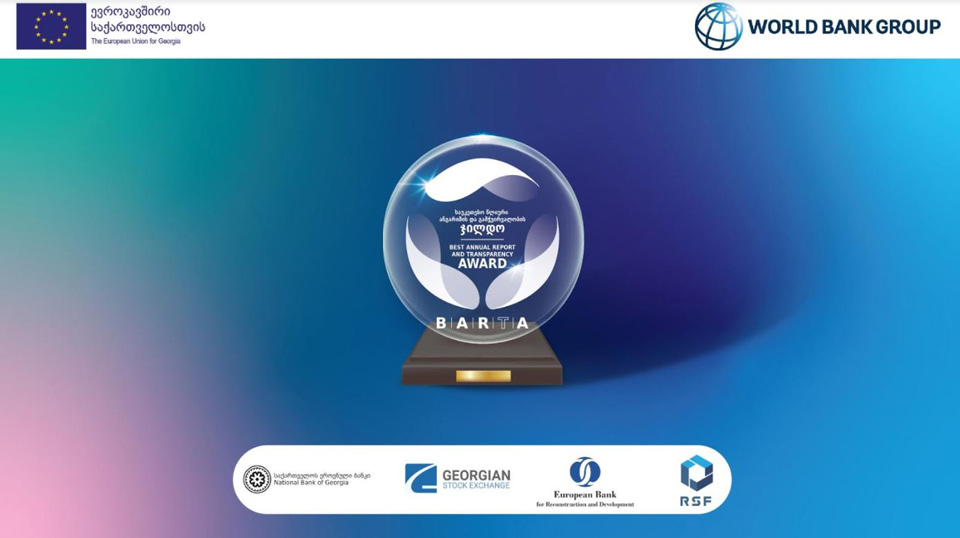 EU, WB to launch 2021 BARTA Award
The European Union (EU) and the World Bank (WB), in partnership with the National Fund for Support of Reforms in Accounting, Reporting, and Auditing (RSF), announced the launch of the 2021 Best Annual Report and Transparency Award (BARTA). BARTA is an annual competition to promote high-quality reporting and transparency by Georgian companies.
This year's BARTA competition will be open to all public interest entities (PIEs).
The deadline for companies to self-nominate is 31 October 2021.