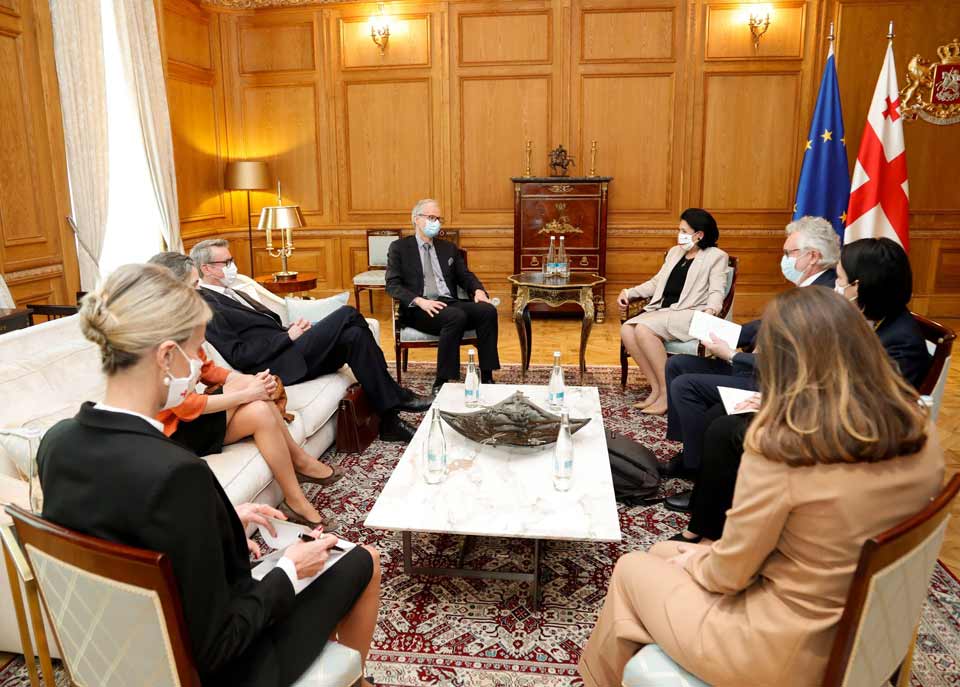 EU Mediator meets Georgian President
European Council President Charles Michel's Personal Envoy Christian Danielsson is meeting with Georgian President Salome Zourabicvili following the meeting with Georgian Prime Minister Irakli Garibashvili.
The EU mediator will also meet with the government and the opposition today.
Danielsson returned to Tbilisi on Sunday to help the opposition and the government reaching an agreement. Danielsson said he would stay in Georgia for three days. He has already met the Georgian NGOs. He will meet with the opposition and the government on Monday.
Danielsson first arrived in Tbilisi on March 12. He decided to prolong his stay in Tbilisi to help the sides. After a five-day mediation that ended with no result, he left the country.
Charles Michel announced on March 22 that Christian Danielsson would travel back to Georgia by the end of the week to help the parties to agree.
The Georgian opposition parties that won seats in the Georgian Parliament of the 10th Convocation believe the 2020 parliamentary elections were a fraud. They have been demanding repeat parliamentary elections and the release of the United National Movement Chair, Nika Melia, and the co-founder of the TV channel Mtavari Arkhi Giorgi Rurua.