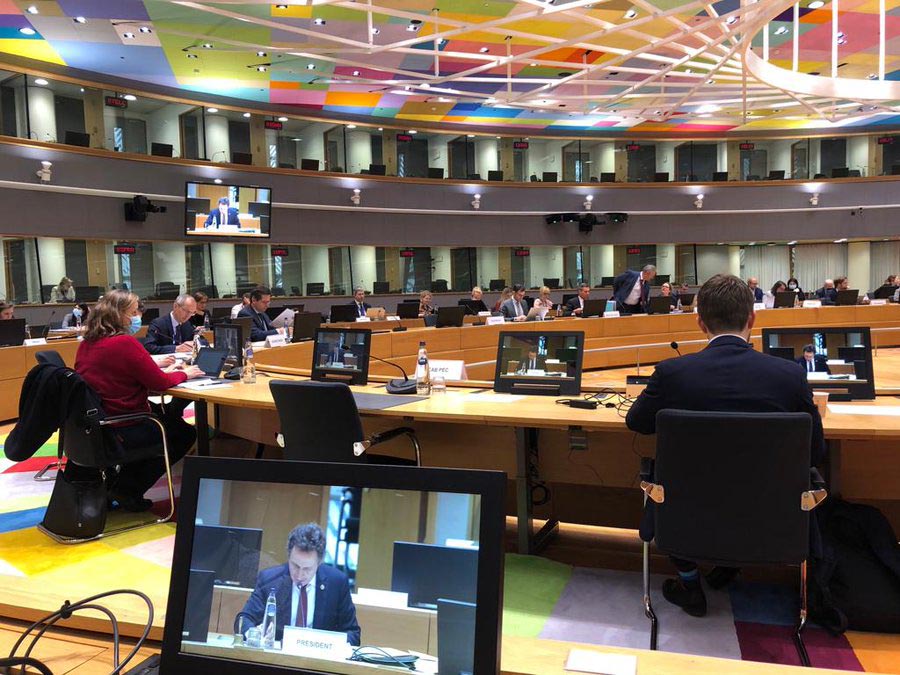 EU countries agree on fifth round of Russia sanctions, including coal embargo
European Union countries agreed on a Russian coal embargo as part of a fifth round of sanctions against Russia over the war in Ukraine on Thursday.
The package of sanctions was approved by the EU's Committee of Permanent Representatives, the French EU Council presidency said in a tweet, with the Council set to be published tomorrow.
"This very substantial package extends the sanctions against Russia to new areas and provides in particular, sanctions against oligarchs, Russian propaganda actors, members of the security and military apparatus and entities in the industrial and technological sector linked to Russian aggression against Ukraine," the French EU Council presidency said.
It includes the freezing of assets of several Russian banks as well as a ban on exports to Russia including high-tech goods of up to €10 billion and the closure of EU ports to Russian-flagged ships.
The fifth round of EU sanctions follows those of the United States and the United Kingdom that were announced on Wednesday.