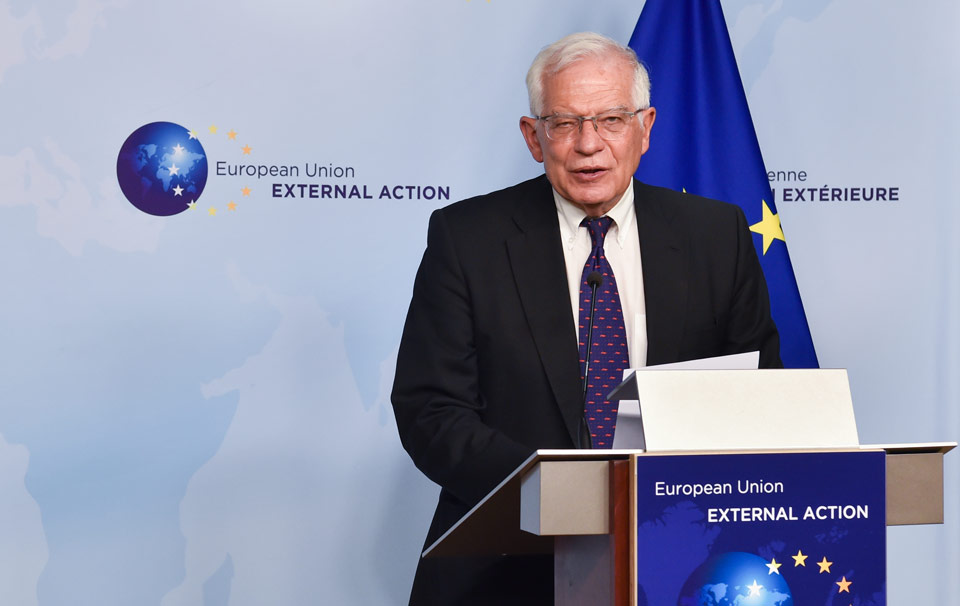 EU backs GID, EU's Josep Borrell says at OSCE Ministerial
"The European Union supports "the existing formats of negotiations in Georgia, through the Geneva International Discussions (GID), and in the Republic of Moldova, with the Transnistrian Settlement Process," said Josep Borrell, High Representative of the European Union for Foreign Affairs and Security Policy, at 28th OSCE Ministerial Council in Stockholm. "And in the Republic of Moldova, with the Transnistrian Settlement Process. We, therefore, welcome the adoption of the Ministerial Statement on the '5+2' format."
EU's chief diplomat, "concerned with a continued situation in Ukraine, with annexation with Crimea, including the recent military buildup by Russia near the border," pledged the EU to be "unwavering in its support to Ukraine's independence, unity, sovereignty and territorial integrity within its internationally recognized borders."
"Stability in the whole OSCE area is our strategic priority. In Central Asia, the aftermaths of the situation in Afghanistan affect us all. We support the OSCE's engagement to address these implications," he stated.
The @OSCE principles and commitments are pillars of the European security architecture.

The OSCE remains the key forum to address the security challenges on our continent, which is still riddled by conflicts today. https://t.co/CQbHmcANZa pic.twitter.com/NA2Rfs2tch

— Josep Borrell Fontelles (@JosepBorrellF) December 2, 2021
The Ministerial Council is the central decision-making and governing body of the OSCE. The meeting, held annually, provides the Foreign Ministers of the 57 OSCE participating States an opportunity to review and assess the Organization's activities and strengthen the dialogue on security issues in the OSCE area.