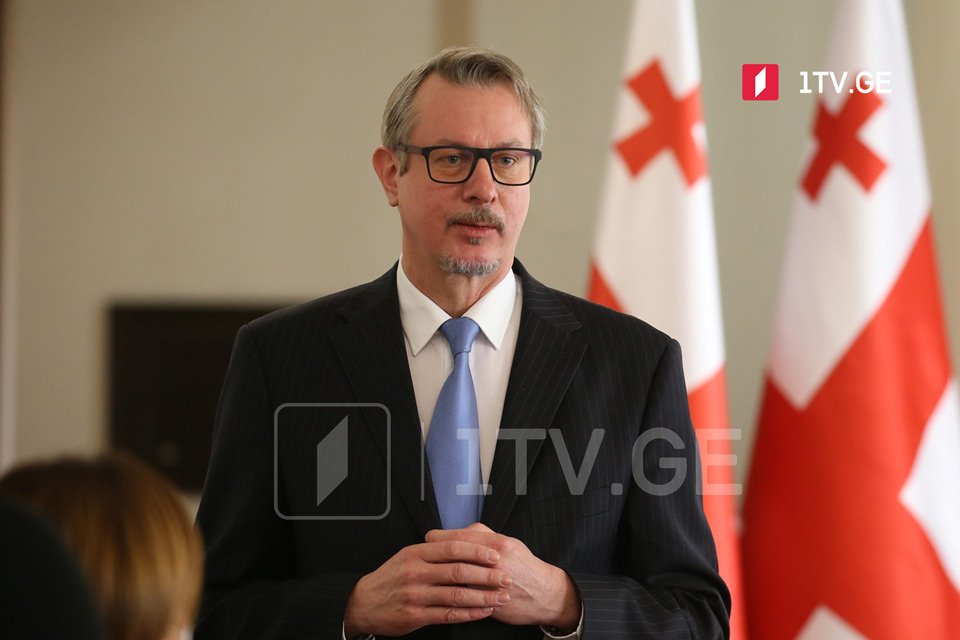 EU Ambassador: What we have seen in the past 24 hours is another reminder of importance to focus on health situation
"I think what we have seen in the past 24 hours is another reminder of the importance of focusing on the health situation, which is a concern also for the European Union," said EU Ambassador to Georgia Carl Hartzell when commenting on the health state of jailed ex-president Mikheil Saakashvili.
According to EU Ambassador, the European Union is closely following Saakashvili's health situation and strongly supports the work of the Georgian Public Defender.
"I would like to stress the fact that European Union strongly supports the work of the Public Defender, including with regard her role of overseeing the situation with regard to Mr. Saakashvili and upholding his human rights. This also goes when it comes to the issue of the needs, as I said many occasions, to have objective medical advice for everyone to properly assess the situation," Carl Hartzell said.
The Ambassador said it was crucial to implement the recommendations that were made regarding Saakashvili's health in order to find the way out of the current deadlock.
"When it comes to the current situation, I believe it's time to think about moving from deadlock and debate towards taking the appropriate actions to address the situation in such a way that we are leading things forward on the basis of national and international rights and obligations," said the Ambassador.
Jailed ex-president Mikheil Saakashvili has been on a hunger strike since October 1. The group of physicians evaluated his health state as "critically acute" last night.