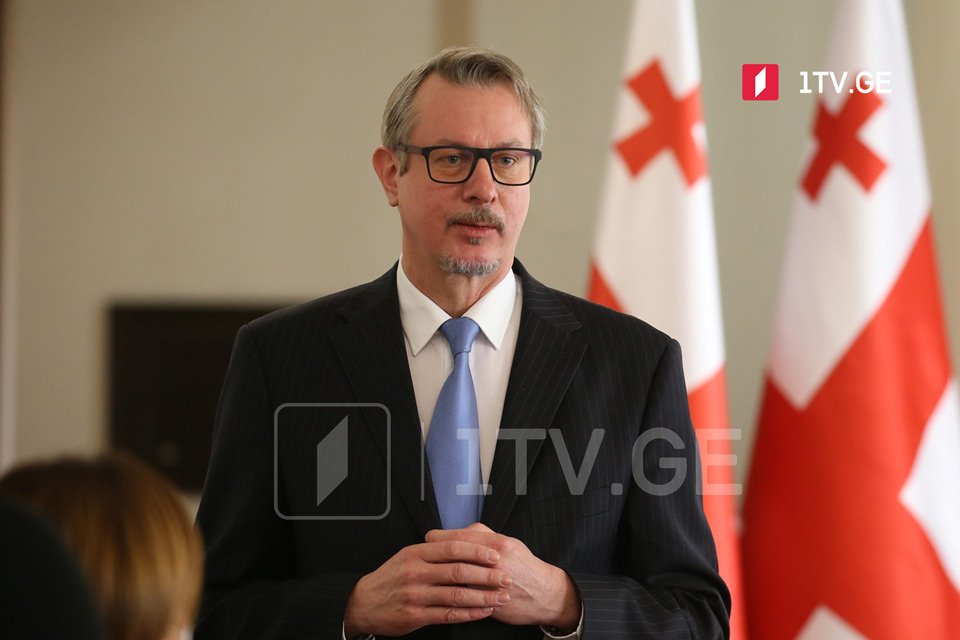 EU Ambassador welcomes draft resolution on Ukraine, says MPs to debate on resolution text
EU Ambassador to Georgia, Carl Hartzell, welcomes the resolution project in the parliament in support of Ukraine.
Hartzell believes "these are complex matters. It is important to express both the principles and the solidarity to Ukraine, how is this best formulated is a task for the parliamentarians in parliament to debate."
"This is a pivotal moment for Ukraine. It is also a pivotal moment for Georgia and the rest of the region and it is a pivotal moment for Europe, for the EU. And in these circumstances, it is very important not only to repeat and stand by our principal positions but also to show a readiness to act.

You will have seen that the EU has sent a very clear message that further aggression against Ukraine would lead to massive consequences and severe causes. It is a very clear message and the EU will continuously work together with other strategic partners towards de-escalation while defending these fundamental principles.

In parallel, it is important also to demonstrate solidarity with Ukraine and its population. I have seen it here from Georgia being expressed both from authorities and from individuals and of course, I know that the bond is very close," EU Ambassador underscored.