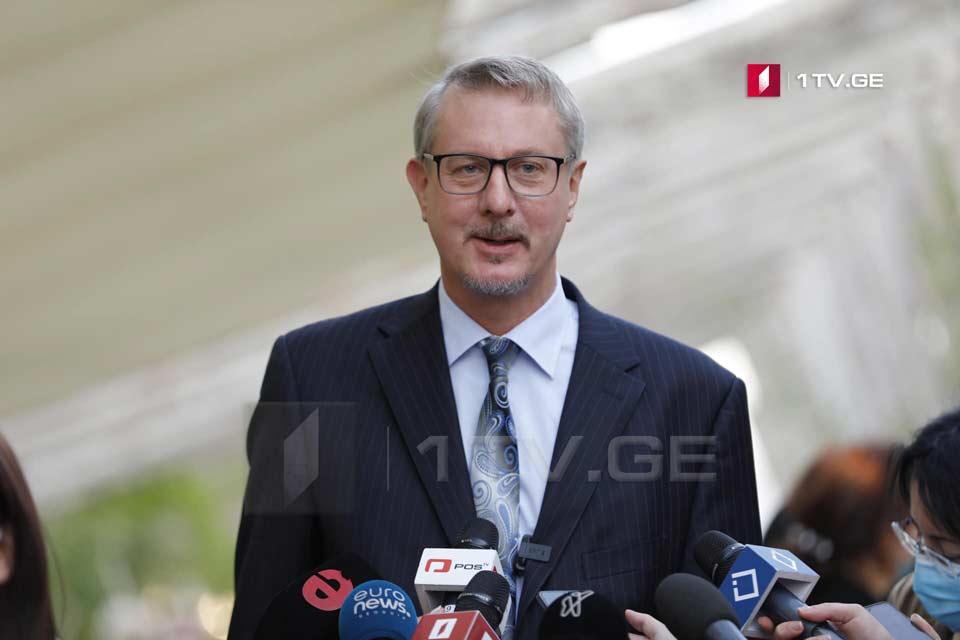 EU Ambassador to Georgia: We managed to make some progress, deepen understanding
I think we had good discussions overall yesterday, Carl Harzell, the EU Ambassador to Georgia, told media before the next round of negotiations between the opposition and the ruling party.
We managed to touch on all issues that have been part of this dialogue. We also managed to make some progress and deepen the understanding on some points. This is what we will continue doing today, the EU Ambassador added.
Carl Harzell told the media he is ready for as many round tables as it takes, as long as the facilitators can see the progress.
I have been rather cautious lately, and I remain very cautious. These are going to be difficult decisions for everyone to take. We will see how we can make them. Everyone walked the extra mile, this is what we are hoping for, but, as I said, it is going to be difficult, it will require a lot of leadership and responsibility and possibly inventiveness to get us to that point, Harzell said.
The facilitator ambassador added that the negotiation participants would continue seeing how far they can move towards a common platform.
It is what we, as facilitators, will continue to endeavor to do in the last few days before the parliament opens, Harzell added.