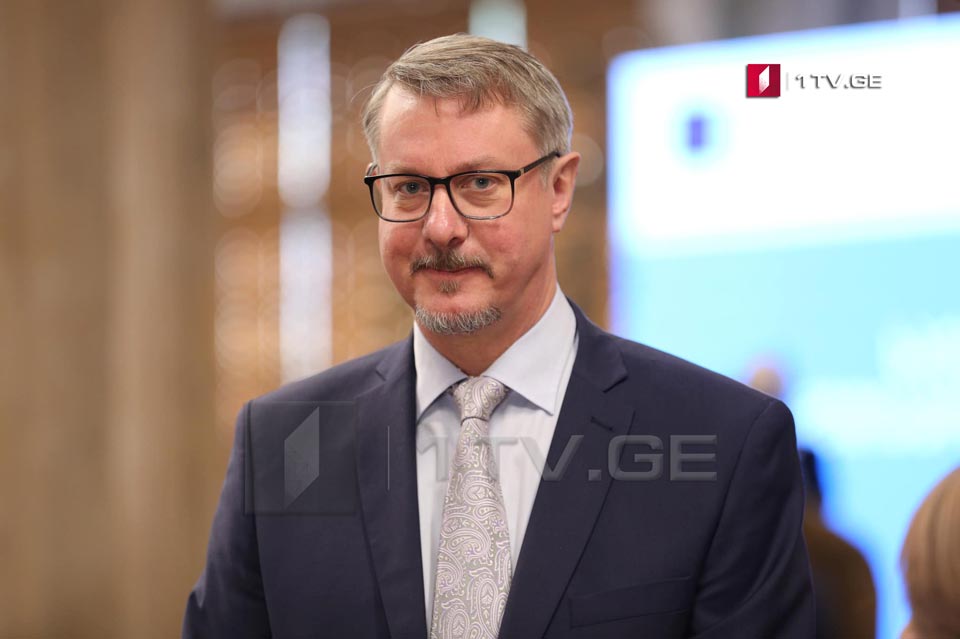 EU Ambassador thanks Georgian Philharmonic Orchestra for amazing rendition of Georgian and EU anthems 
EU Ambassador to Georgia Carl Hartzell thanks Evgeni Mikeladze Georgian Philharmonic Orchestra, and Music Director, Principal Conductor Nikoloz Rachveli for an amazing rendition of the Georgian and EU anthems for Europe Day.
More than 100 musicians participated in the performance including Guram Kurashvili State Choral Chapel of Abkhazia and its choirmaster Zviad Bolkvadze, phenomenon pianist and composer Tsotne Zedginidze, students from the Zakaria Paliashvili Central Music School – "School for Gifted Children" and many others.
On 9th May the European Union and its member states mark Europe Day,  which celebrates peace and unity in Europe.
The date commemorates the historic 1950 Schuman Declaration, in which Robert Schuman, the then French foreign minister, set out his idea for a new form of political cooperation in Europe, which would make war between Europe's nations unthinkable.
Thank you Evgeni Mikeladze, Georgian Philharmonic Orchestra & Music Director/Principal Conductor Nikoloz Rachveli for this amazing rendition of the Georgian & EU anthems for #EuropeDay! pic.twitter.com/sPNMSsB9uH

— Carl Hartzell (@CarlHartzellEU) May 9, 2021