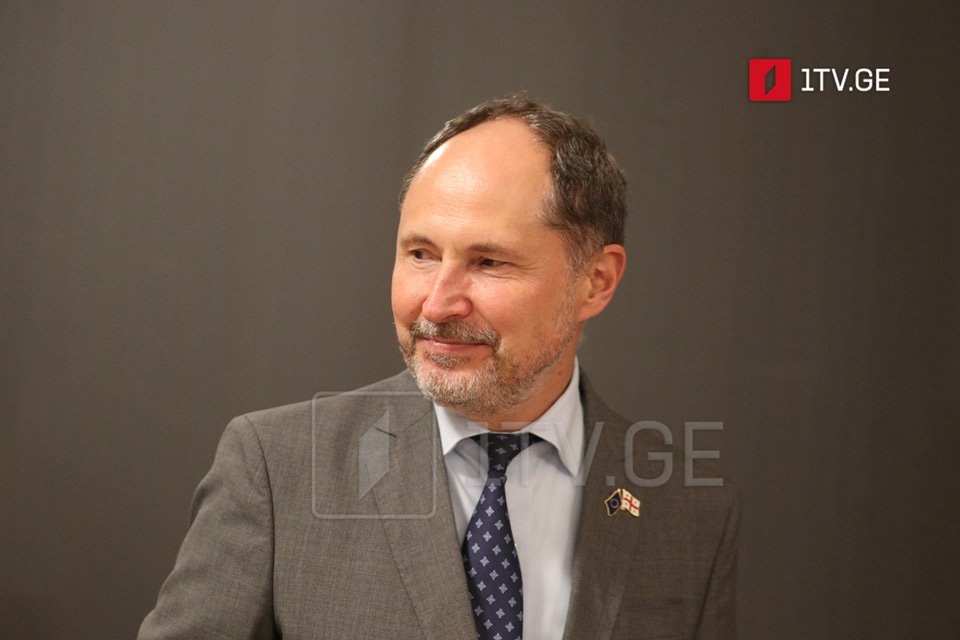 EU ambassador says Georgia's President to decide whether to pardon Gvaramia
It is up to the Georgian President to decide whether or not to pardon Nika Gvaramia [imprisoned Mtavari Arkhi TV chief], EU Ambassador to Georgia, Pawel Herczynski remarked when answering the journalist's question, adding that it is the President's constitutional authority to pardon whoever she wishes.
"As you know, one of the 12 priorities is about freedom of media, professionalism, and independence. Free expression is one of the principles on which the European Union is based. So we are watching this and other cases very carefully. There is still time for the European Commission to draft its assessment in form of an enlargement report. This report will be published in October, and at the highest political level, at the level of presidents and prime ministers, the member states will decide on the next steps when it comes to the Georgia integration process in December this year," he stated.