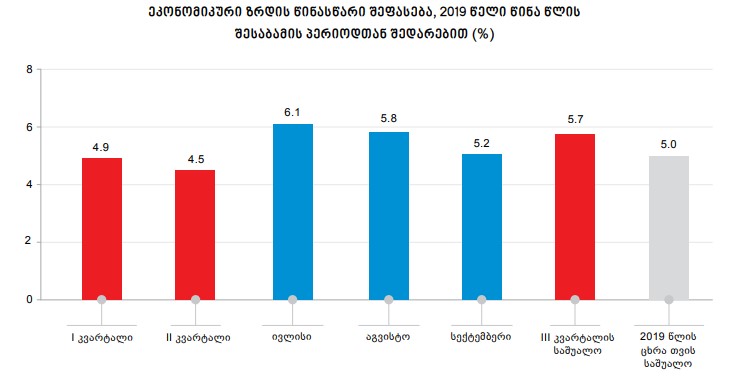 Estimated real GDP growth rate equaled 5.2 % in September
The estimated real Gross Domestic Product (GDP) growth rate in September 2019 equalled 5.2 per cent in comparison to the same period of last year, according to the National Statistics Office of Georgia. The estimated real GDP average growth amounted to 5.7 per cent for the third quarter of 2019. An average estimated real GDP growth equalled 5.0 per cent for the first nine months of 2019 y-o-y.
According to In September 2019 the estimated real growth compared to the same period of the previous year was posted in the following activities: Construction, Transport, Trade, Hotels and restaurants, Manufacturing.
According to Geostat data, a decrease was registered in Mining and quarrying and in Other community, social and personal service activities.