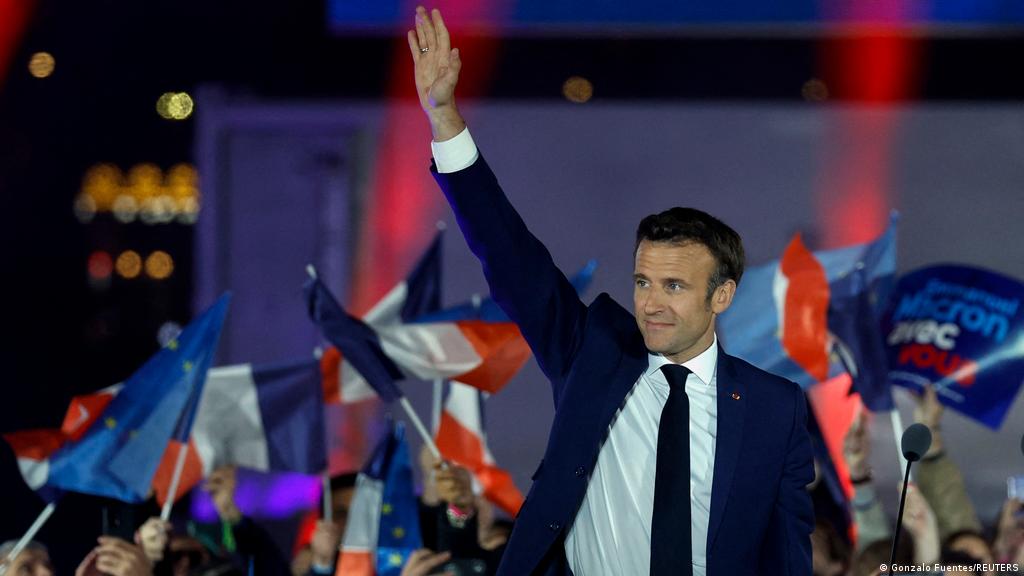 Emmanuel Macron wins France's presidential election
Emmanuel Macron has won five more years as France's president in Sunday's runoff vote.
Macron took 58.5% of the vote, making him the first French leader to be reelected in 20 years.
41.5% of people voted for his rival, far-right candidate Marine Le Pen.