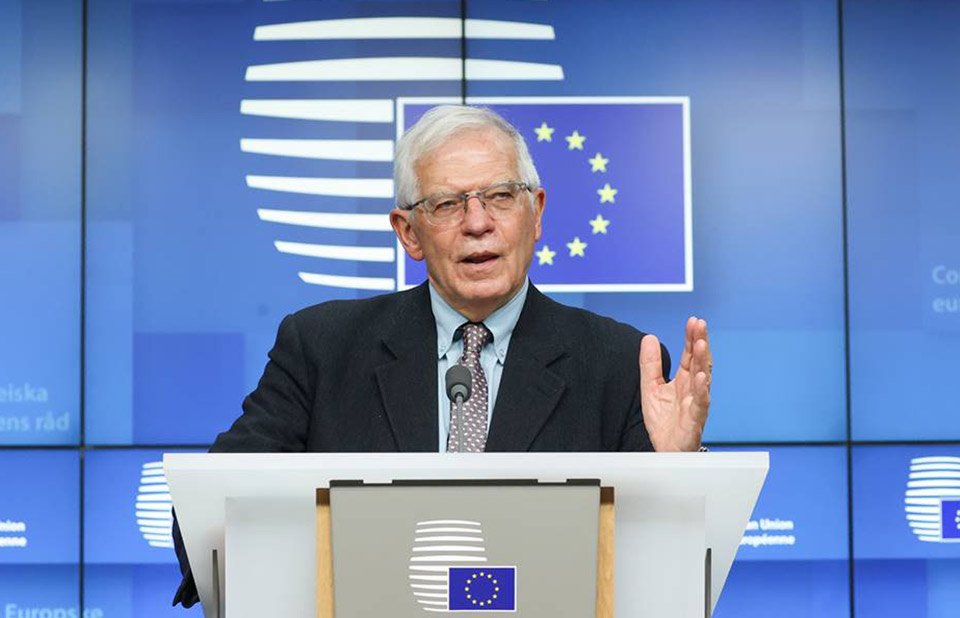 EC to present EU Accession Questionnaire opinion soon, High Representative Borrell says
European Commission is studying the EU candidacy requests of Ukraine, Georgia, and Moldova and will present its opinions soon, said Josep Borrell, EU High Representative for Foreign Affairs and Security Policy, at the press conference in Brussels.
"The Commission is studying these three requests and will present soon, very quickly, by our standards, the countries' opinions. I am saying 'very quickly' because this kind of procedure takes years. The first two steps – to present the questionnaire and answer the questionnaire and produce the opinion of the Commission in the case of Ukraine has been performing at the speed of light compared to other processes," he said.
EU High Representative remarked that the western Balkan countries' EU accession process has no connection with Ukraine's EU membership application.