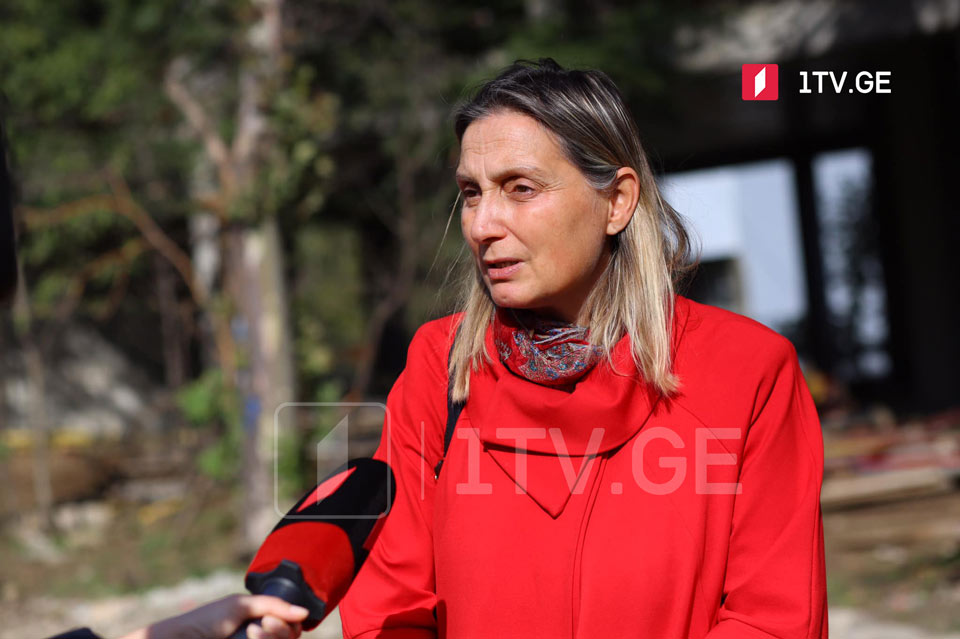 EBU's Radka Betcheva: GPB wants to be modern and close to its audience
"It is very important that GPB wants to be modern and close to its audience broadcaster," said Radka Betcheva, Head of Member Relations Central and Eastern Europe of the European Broadcasting Union (EBU).
GPB Director General Tinatin Berdzenishvili hosted the EBU delegation on Tuesday.
"We have talked about positioning the Georgian Public Broadcaster as a neutral information source for your audience. And she was very proud of the assessment of the OSCE about the balanced coverage of the elections. We are glad to be here on the spot to see how your new building is developing. We understand that the opening will be in May 2023. It is another bold move. I think that new buildings nowadays represent the new organization and the modern approach in our public service media, where there is integration between radio, media and online. And it is important that the buildings architectonically represent the new idea behind the new production of content. So, I mean, we are moving digital. We all have to make a digital transformation, so our premises should reflect those of this modern approach," Radka Betcheva said.
Hosted by GPB, the EBU delegation is on a three-day visit to Georgia.