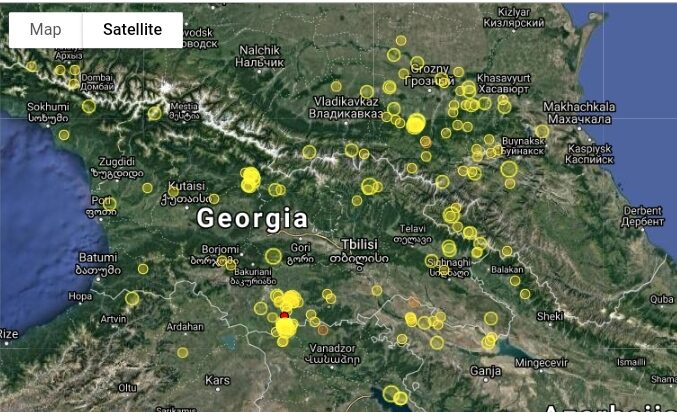 Earthquake hits Georgia several times
An earthquake magnitude 3.7 (ML) hit Georgia at 04:46 local time this morning. According to the Earth Science Studies Institute – Seismic Monitoring National Center, the epicenter was near Sameba village.
Earlier, the earthquake in the magnitude 3.1 (ML) and magnitude 3.0 jolted Sameba at 02:28 and at 02:37.