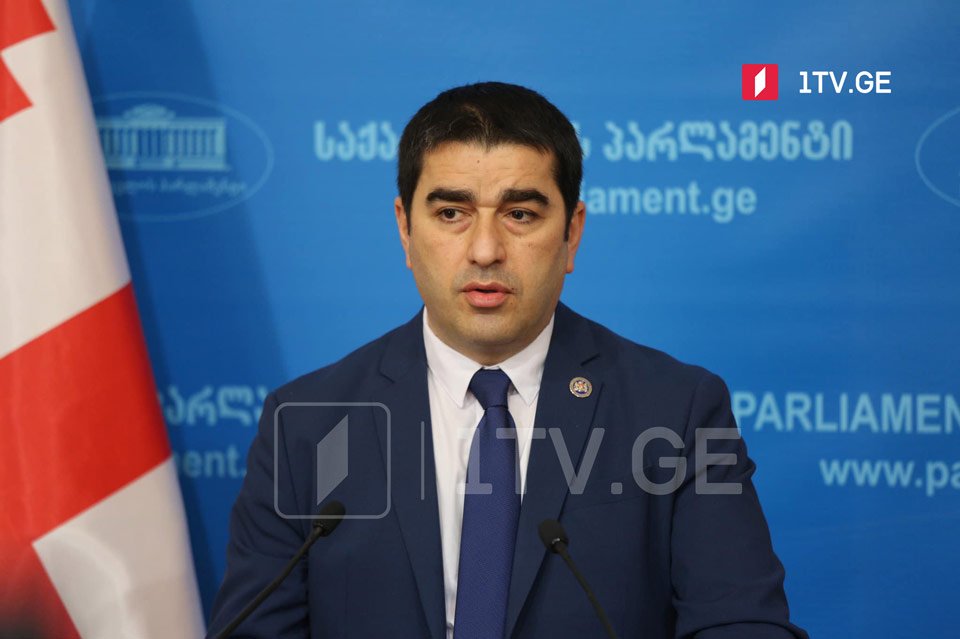 Draft resolution on Georgia's expedited EU accession to be a political message, Parliament Speaker says
"The draft resolution on Georgia's accession to the European Union prepared by the ruling team is a statement of the Parliament of Georgia, on the one hand, but also a message to the government to concentrate on the Association Agreement implementation within the set timeframe, said Shalva Papuashvili, Parliament Speaker.
According to Papuashvili, the draft resolution upholds the previously adopted resolutions and the Constitution of Georgia.
A 13-point draft resolution urges the government, the EU institutions and member states to "take all necessary steps" to expedite Georgia's accession.
Chairperson of the EU Integration Committee, Maka Bochorishvili, reported to the EU Integration Committee, which backed the resolution.