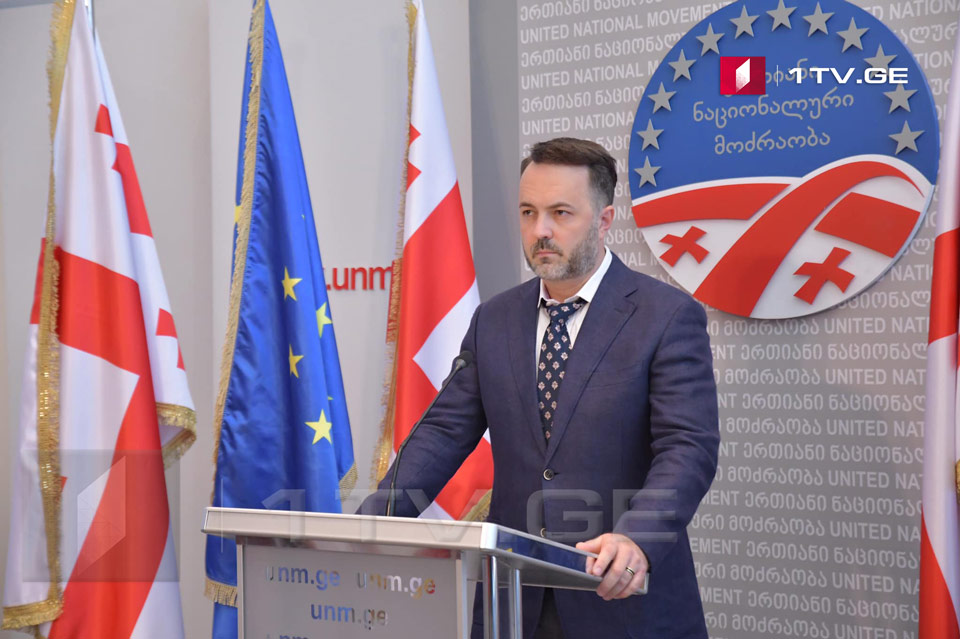 Dimitri Shashkini: Voter engagement high at UNM's chairmanship race
The United National Movement (UNM) party member, Dimitri Shashkini, on Sunday, said, over 35,000 people, around 70%,  have voted for the party's chairmanship race, showing that voter engagement is "very high."
According to the most recent data, UNM's Levan Khabeishvili "wins convincingly" in the first round, Shashkini went on.
"I believe the United National Movement will have a new chair in the first round, whose primary priority will be [jailed ex-president] Mikheil Saakashvili's medical treatment overseas. The party will emerge from this process more powerful than before," he stated.
Four candidates, Nika Melia, Levan Khabeishvili, Giorgi Mumladze, and Nona Mamulashvili, are running in the elections.