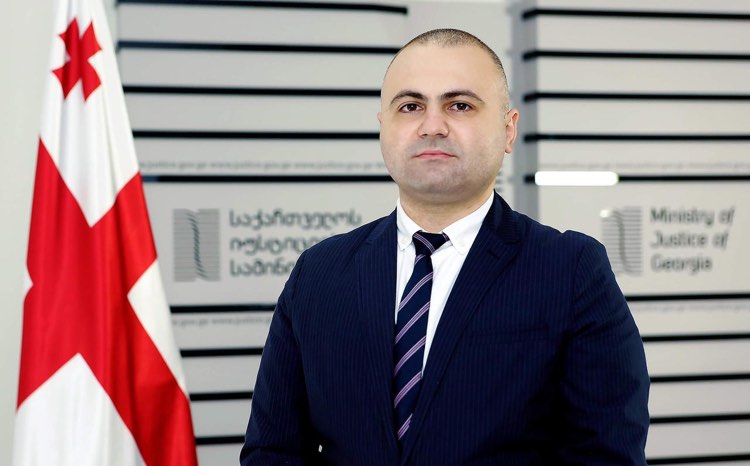 Deputy Justice Minister: ECHR decision to leave no room for interpretation
The Strasbourg-based European Court of Human Rights (ECHR) did not satisfy the lawsuit of jailed hunger-striking ex-president Mikheil Saakashvili about his transfer to a civilian clinic.
According to the Georgian Deputy Minister of Justice, Beka Dzamashvili, the ECHR urged the ex-president to call off his hunger strike.
"On November 10, 2021, the Court (the duty judge) decided, in the interests of the parties and the proper conduct of the proceedings before it, to urge the applicant to call off his hunger strike. The Court further decided that the Government should inform if of the applicant's current state of health (as well as the medical treatment dispensed in the prison hospital), that they should ensure his safety in prison in general and should provide him with appropriate medical care for the post-hunger strike recovery period," reads the decision of the Strasbourg Court.
The Court gave priority to the application, and required both parties, Saakashvili and the Justice Ministry, to provide the Court with the information by November 24. The Court will then discuss further steps.
Beka Dzamashvili said the court decision is clear and "leaves no floor for interpretations."
"In fact, the November 10 decision of the Strasbourg Court confirms that the Georgian government had the right position and unfortunately no such call has been made from the other side. Therefore, we hope that the ex-president will stop the hunger strike," Dzamashvili said on Imedi TV live broadcast.
Law enforcers arrested Mikheil Saakashvili in the Georgian capital of Tbilisi on October 1. He has been on a hunger strike since the very first day of his arrest.
Transferred to N18 Gldani prison infirmary from N12 Rustavi Prison on Monday, jailed ex-president Mikheil Saakashvili said he refused to cooperate with the medical personnel and would only meet his personal physician.