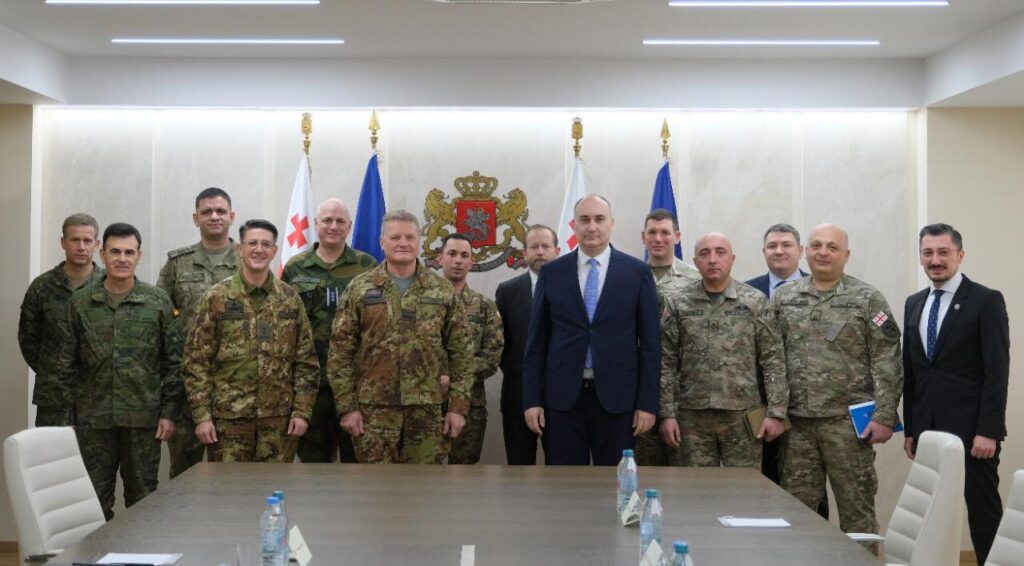 Defense Minister hosts NATO Generals
Georgian Defense Minister Juansher Burchuladze hosted Generals of the North-Atlantic Treaty Organization (NATO) on Wednesday.
During the meeting with Lieutenant General Nicola Zenelli of Land Forces and Major General Francesco Diella, Georgian Defense Minister discussed NATO-Georgia cooperation's practical mechanisms, involvement in the strategic dialogue of the Black Sea and regional challenges.
Junasher Buchuladze remarked that despite challenges, Georgia continues implementing reforms with the support of Georgia's partners to strengthen the country's defence capabilities.
The sides accentuated the third NATO-Georgia military training, which offers a high-standard, large-scale and effective environment for multinational exercise.