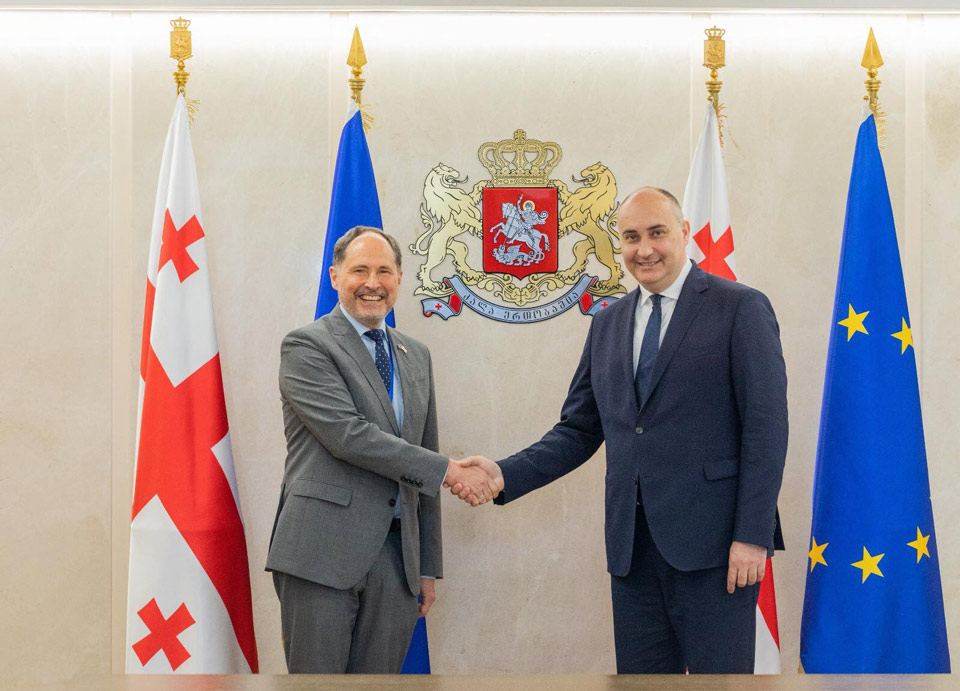 Defense Minister hosts EU Ambassador
Georgian Defense Minister Juansher Burchuladze hosted EU Ambassador to Georgia, Pawel Herczynski, where the parties discussed the European Council-allocated EUR 30 million for Georgian defence under the European Peace Facility (EPF) package.
The assistance will finance non-lethal equipment, supplies, and services, for the Georgian Defence Forces, including technical training where requested. The approved equipment includes engineering, command and control, medical, logistics, and cyber-defence equipment.
Juansher Buchuladze thanked the Ambassador for his support. He said the decision reconfirms Georgia-EU dynamic cooperation.
The Ambassador remarked Georgia is a reliable partner for the EU in the region and that cooperation in defence and security spheres serves both sides' interests.