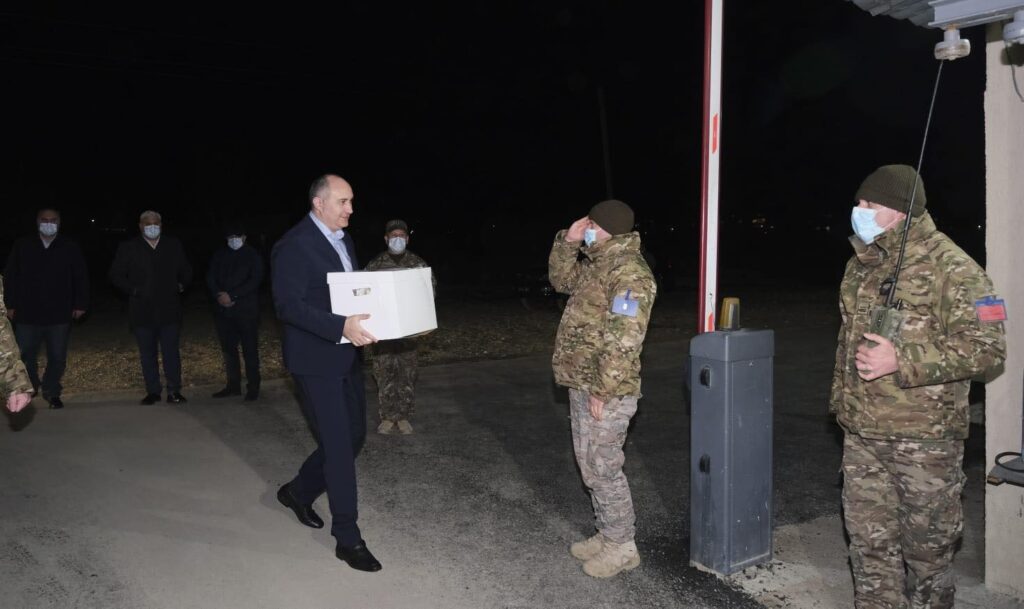 Defense Minister celebrates New Year in Gori
Georgian Defense Minister Juansher Burchuladze met the New Year with the soldiers of the First Infantry Battalion of Eastern Command in Gori town.
The Defense Minister, through a video conference, talked to the soldiers being on a peacekeeping mission in the Central African Republic under the EU aegis (EUTMRCA) and wished them success.
Musical and Choreographic pieces performed by Junkers of the National Defense Academy wrapped up the festive event.