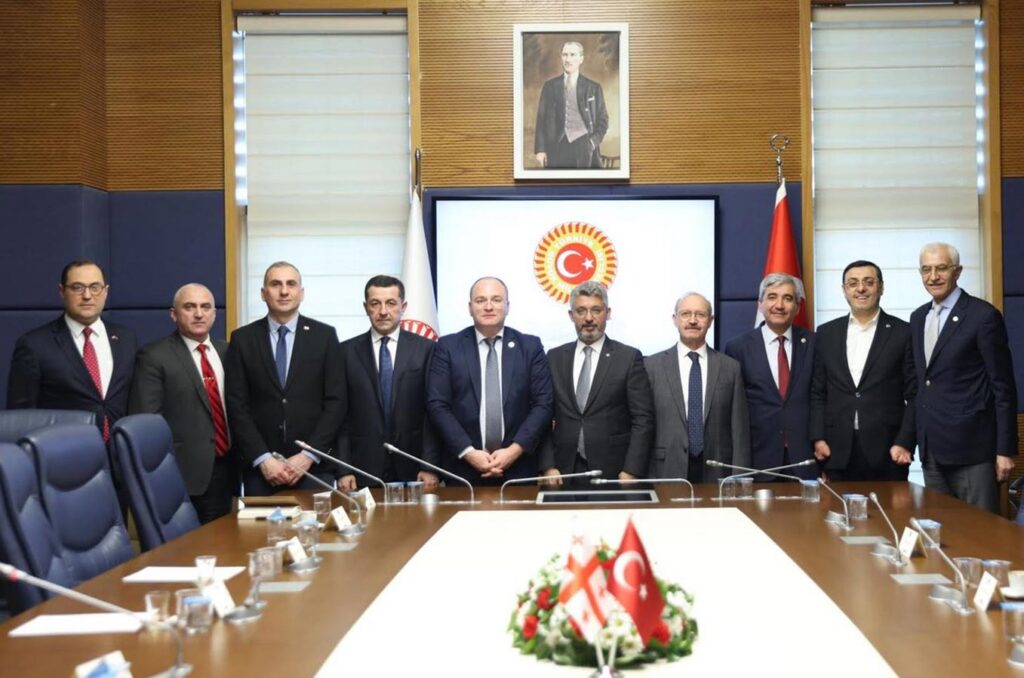 Defense and Security Committee Chair says Turkey intact in its support to Georgia's sovereignty, territorial integrity
The Defense and Security Committee, serving the official visit to Turkey, held a meeting with the Chairs and members of three Committees (the Defense, the Intelligence and Security, and the Internal Affairs) of the Grand National Assembly.
Georgian MPs also met with the head of the Turkish Parliamentary Delegation to NATO PA and the Chair of the Turkey-Georgia Parliamentary Friendship Group.
As the Head of the Georgian Delegation, Chair of the Committee Irakli Beraia noted, the meetings were "productive and successful."
"We overviewed the security milieu in the region, security challenges of Georgia and the threats to our common interests, as well as the security and foreign policy priorities of Georgia, enhancement of the strategic partnership between our countries and the significance of the cooperation in the defense and security spheres. The latter acquires particular importance against the background of the aggravated regional security situation when the Georgia-Turkey cooperation is of critical importance for the successful implementation of the transport and energy projects, as well as the economic development of the region and energy security of Europe, and what's most important, for provision of the security of the Black Sea region and Euro-Atlantic area," he noted.
Beraia stressed that "Georgia has numerous supporters and friends in Turkey and Turkey is intact in its support to the sovereignty, territorial integrity, NATO and EU integration of Georgia."
The Delegation is composed of the Committee Deputy Chairs – Alexander Tabatadze and Vladimir Chachibaia, and members – Alexander Elisashvili and Hermann Szabo.