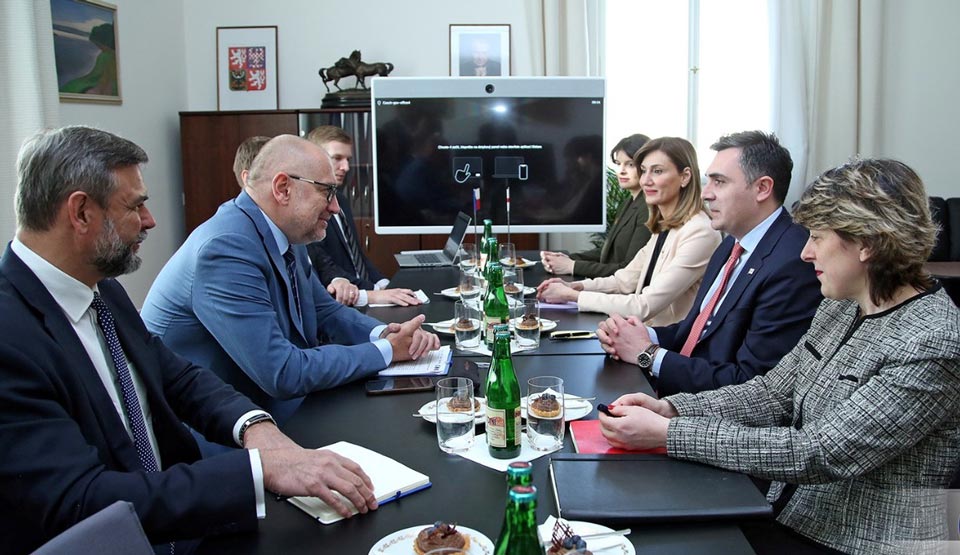 Czech Minister reaffirms support for Georgia's EU integration
Georgian Foreign Minister Ilia Darchiashvili started his visit to the Czech Republic with a meeting with the Minister for European Affairs, Mikuláš Bek.
Georgian MFA reports the talks focused on the forthcoming Czech Presidency of the European Union, the application of Georgia for EU membership, and the ongoing procedures for filling in the EU membership questionnaire.
The Czech side reaffirmed its unwavering support for Georgia's integration goals and the EU enlargement policy. As the Minister of European Affairs noted, the priority for the Czech Republic during the presidency will be the associated trio and the proper positioning of all three countries.
The meeting also underlined reforms implemented by Georgia under the EU integration process.
The ministers focused on the Russian aggression in Ukraine and the security situation in the region.
Ilia Darchiashvili thanked the Czech Republic for its support to Georgia in the European integration process. As a part of the visit, Ilia Darchiashvili will meet with his Czech counterpart and the Speaker of the Parliament.