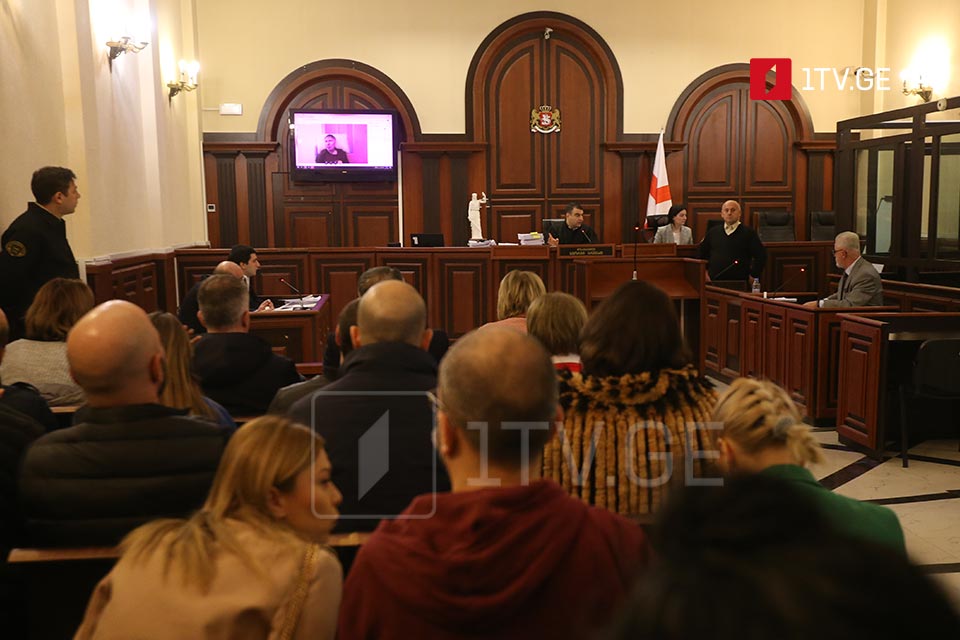 Tbilisi City Court hears Saakashvili's jail sentence delay; ex-President attends virtually
Tbilisi City Court holds a hearing on ex-Georgian President Mikheil Saakashvili's jail term delay. Mikheil Saakashvili is participating in the session remotely from the Vivamed clinic, as ensured by the Penitentiary Service.
During the hearing, a representative from the Penitentiary Service filed a petition asking for an examination of Mikheil Saakashvili, believing that the footage released on December 14 shows an alleged simulation on Saakashvili's part. The penitentiary service also wants to interrogate the chief of its medical department, Malkhaz Urtmelidze.
The court will hear the American psychiatrist, Dr Goldsmith. Lawyers moved to have Saakashvili's jail term postponed.
Members of the opposition United National Movement party and supporters of the ex-president gathered outside the Tbilisi City Court.