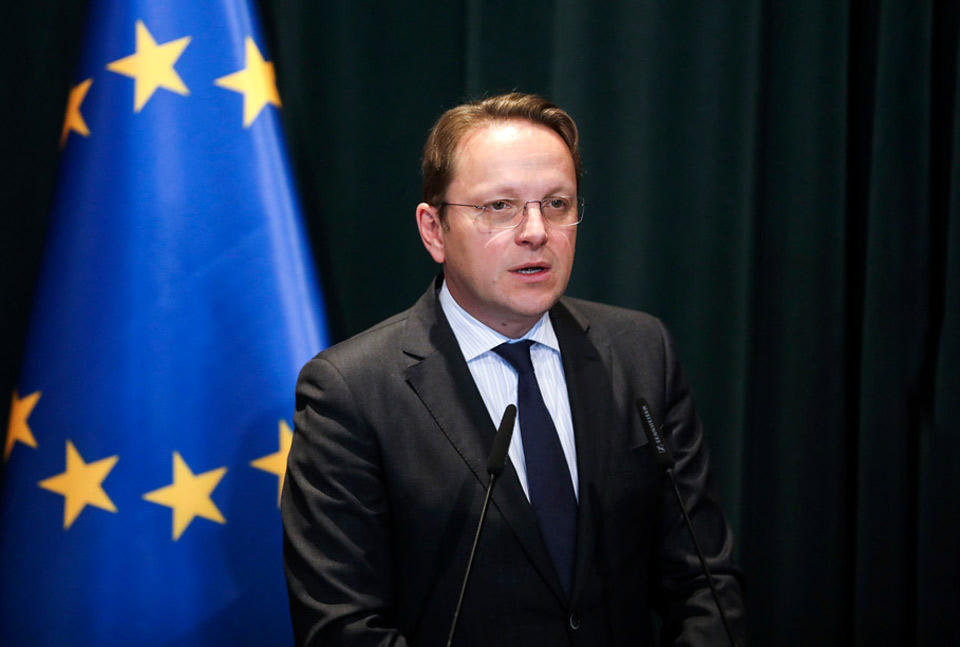 Commissioner Varhelyi says EU leaders affirmed to grant candidate status to Georgia once priorities addressed
Oliver Varhelyi, EU Commissioner for Neighbourhood and Enlargement, on Tuesday addressed the EP Plenary on the "New EU strategy for enlargement" (Tonino Picula report).
Varhelyi said Picula report covers important challenges but also confirms enlargement being "the most effective EU foreign policy instrument".
The report also points out that enlargement "remains a strategic investment in stability and prosperity on the European continent and I could not agree more," he continued.
Therefore, EU Commissioner stressed that "an enlargement policy based on clear criteria and standards and the own merits principle remains in our geostrategic interest."
Summarising important decisions taken in the past few months, Varhelyi, went on to say that "In June, EU leaders recognised the European perspective of Ukraine, the Republic of Moldova and Georgia. They granted the candidate status to Ukraine and Moldova and affirmed they would grant the candidate status to Georgia once the priorities specified in the Commission's opinion have been addressed."
"At the same time, EU leaders also reconfirmed the full and unequivocal commitment to the EU membership perspective of the Western Balkans. The European Council called for acceleration of the accession process and for further advancement of the gradual integration between the EU and the Western Balkans.

To continue the list of major decisions, one of the most important elements of this year's Enlargement package is the Commission's recommendation to grant candidate status to Bosnia and Herzegovina. The Commission recommends granting candidate status on the understanding that a critical set of reforms from the 14 key priorities are made.

The proposal is the same formula as it was followed in the case of Ukraine and Moldova.

Further, Europe has responded with strength and unity to Russia's invasion of Ukraine, but we need the mutual support of our closest allies – our neighbours," EU Commissioner underscored.
Tonight at the European Parliament Plenary debated the EP's recommendation for a new EU strategy for enlargement.#Enlargement is a geopolitical priority for us and for our allies! It confirms how Europe wants to secure peace, stability and prosperity. pic.twitter.com/j7Wuhv6hLz

— Oliver Varhelyi (@OliverVarhelyi) November 22, 2022