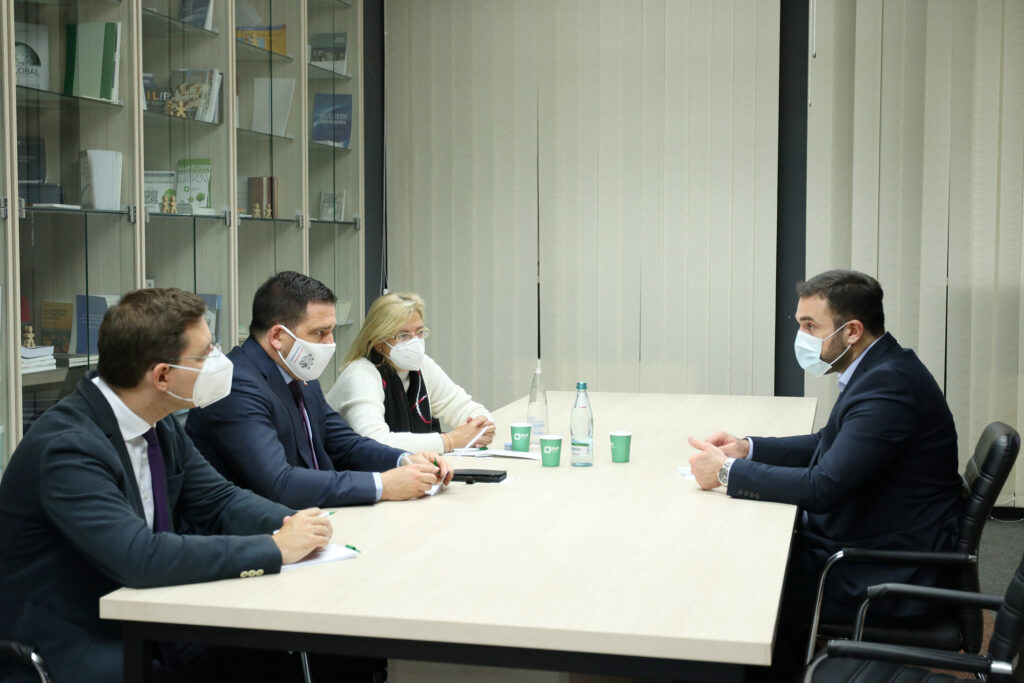 CEC Chair meets MEPs 
The Chairperson of the Central Election Commission of Georgia (CEC) Giorgi Kalandarishvili met with the members of the European Parliament Tomáš Zdechovský, Corina Crețu and Victor Negrescu.
Giorgi Kalandarishvili shared with the delegates the novelties introduced by the Election Administration for the October 2 Municipal Elections. He also talked about the preparation process for conducting a democratic, transparent, and safe election environment, the CEC press service said.
MEPs expressed their hope that the elections would be held with democratic standards, in line with the legislation and Georgian citizens will exercise their suffrage in a peaceful environment.
Chairman of #CEC continues meetings w/representatives of #observer organizations. #European #Parliamentarians, who monitor Municipal #Eletions2021 were informed about the voting process. #CEC pic.twitter.com/IGeGCjIFHB

— CEC of Georgia (@cecgovge) October 2, 2021