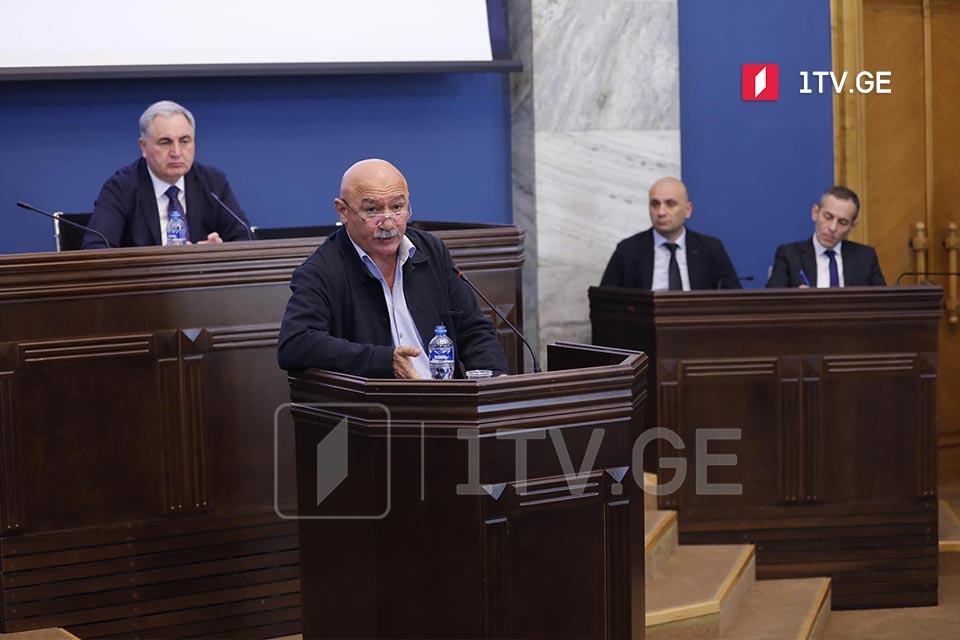 Budget and Finance Committee positively assesses GPB's work, Vasil Maglaperidze says
The Budget and Finance Committee Wednesday positively assessed the work of Georgian Public Broadcaster (GPB), said the Head of the GPB Board of Trustees Vasil Maglaperidze after presenting the GPB's 2021 report in the Georgian Parliament.
Maglaperidze reviewed the broadcast programming, mentioning Teleschool (Teleskola), an educational project launched during the pandemic, as well as OSCE/ODHIR election coverage assessment, saying the GPB covered the events impartially and objectively. He also said GPB aired 70% of authentic Georgian products in 2021.
Moreover, Georgian Public Broadcaster plans to submit a bill to Parliament on financing Georgian film production, Maglaperidze announced.
Alluding to the technical re-equipment, Maglaperidze added the GPB would move to a new building in the spring of 2023.