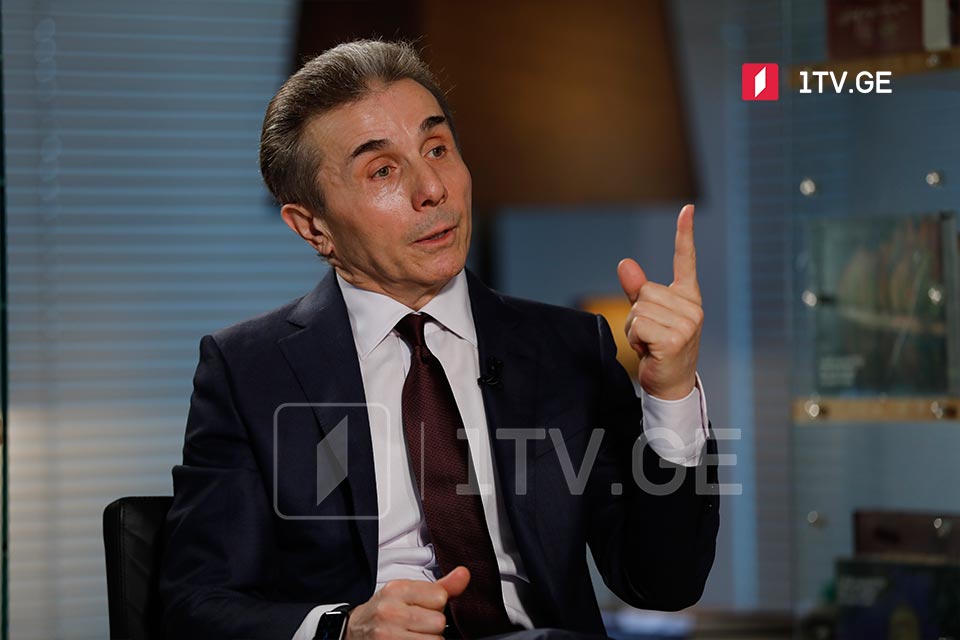 Bidzina Ivanishvili plans no more political consultations and public statements
I am no longer going to consult the team, and GD members know this very well, Bidzina Ivanishvili told Georgian Public Broadcaster in the Tavisupali Khedva (Free Vision) TV program.
The outgoing Georgian Dream founder said he deliberately made a statement in his retirement letter regarding return to the circumstances before 2011.
"I am not going to consult the team anymore, and the team members know this very well. We held several councils in the party. I had talked about leaving to party members for months. I warned them that I do not break my word, I will publicly say that all consultations on political issues would be stopped," Bidzina Ivanishvili said.
Ivanishvili said the relations with the team would continue, but not on political issues.
"When I remembered 2011, I meant that I was terminating my publicity. It would probably be the last interview with you. Several foreign media outlets asked for the comments after yesterday's announcement, and I may do it tomorrow or the next day and then return to my life, which I really liked and still like today. I will not support the Georgian Dream either. My maximum civic activity will be to come to the polls and vote. No more interviews, public announcements, no calls to any of the team members, no remarks on what is not done well or failed, I have repeated this several times to the team. I told them not to wait for my observations, not to call me for consultations. Here is the difference between what was before and what is today. As I used to say and do, I assure the society today that I will do as I say," Bidzina Ivanishvili said.