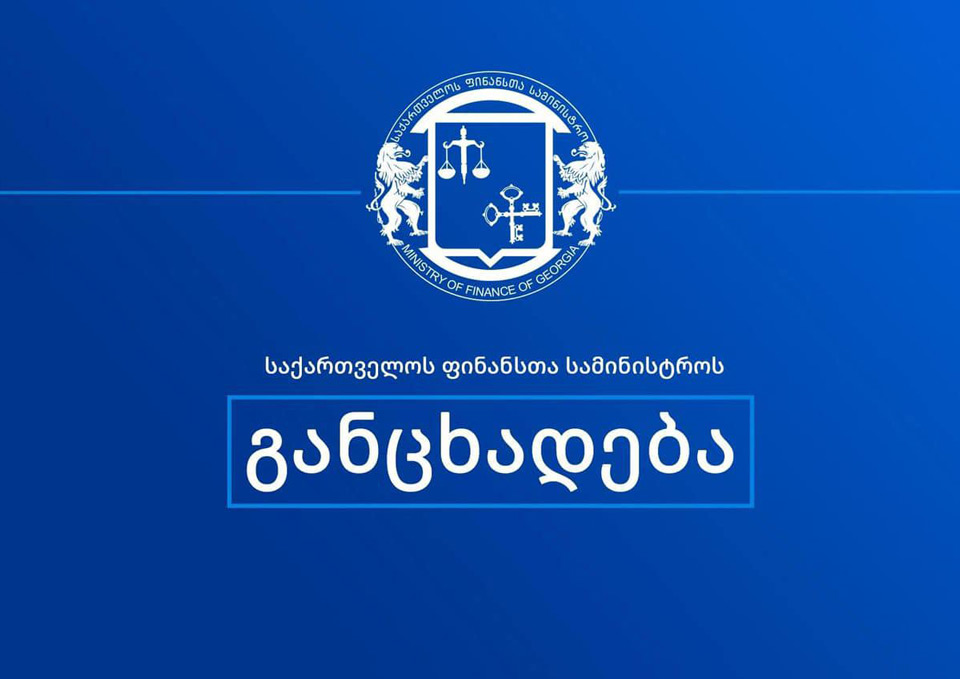 Any type of goods, indicated in sanction list, is subject to tight control at customs, Georgian Finance Ministry states
Ministry of Finance of Georgia responds to the statement made by the Main Intelligence Division of the Ukrainian Ministry of Defense and Irina Vereshchuk, Deputy Prime Minister of Ukraine claiming that Georgian political leadership is allegedly in agreement with Russia on smuggling the sanctioned goods through Georgia. Ministry declares that this information is a 'completely ungrounded and ludicrous accusation'.
"From the very first days of sanctions imposed by the international community on the Russian Federation, Georgia has been pursuing most severe control at every checkpoint of the country and has been tightly monitoring the inbound and outbound transportation of cargo through the sovereign borders of the country.
The Ministry of Finance of Georgia is declaring with full responsibility that any type of goods, including the military or of dual designation, as well as any product indicated in the list of sanctions, is subject to tight control at customs by the Georgian authorities. It is worth noting that detailed information about it is shared with our every international partner.
Georgia will further continue to pursue the most tight control towards this end and will keep partners informed," the Ministry said in the Statement.