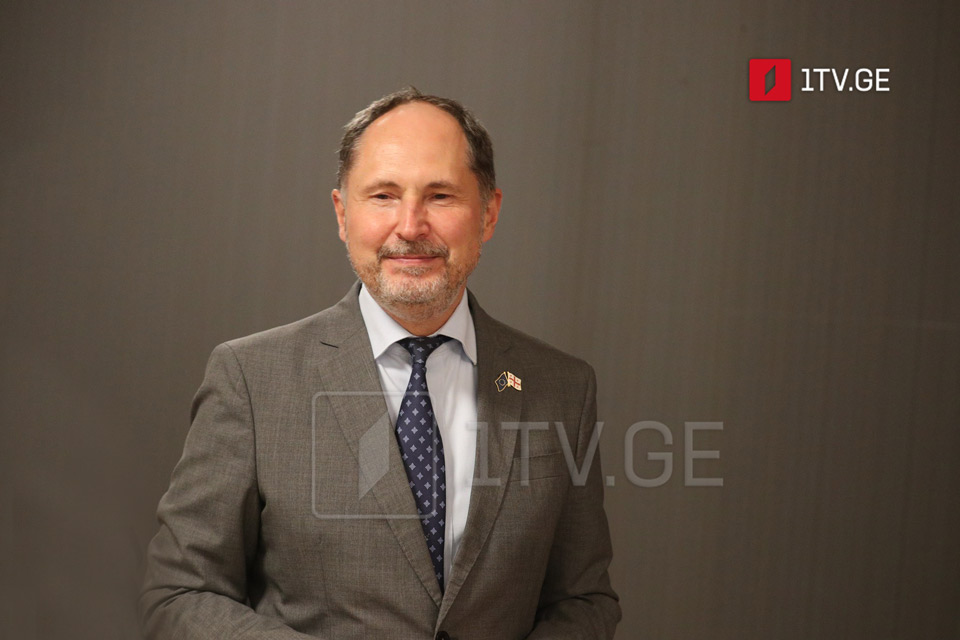 Ambassador Herczynski says EU to assess Georgia's progress based on results
EU Ambassador to Georgia Pawel Herczynski says that the major topic of discussion with Georgian Parliament Speaker Shalva Papuashvili on Monday was the implementation of EC's 12 recommendations.
"I am here in the Georgian Parliament again. I just had a meeting with the Chairman of the Parliament, Shalva Papuashvili. At the beginning of the year, we exchanged our views on the current state of the implementation of the 12 priorities. We discussed ongoing work on those priorities.
As you know, some of the priorities have been delivered, and work on others is still ongoing. The Georgian Parliament is waiting for the opinions of international standard setters of the Venice Commission and ODIHR. The work will continue.
Based on the results we will assess the progress made by Georgia on the 12 priorities. This will be published by the European Commission in October and then the EU Member States will discuss the results, assess and decide on the next steps at the end of this year. So we have a very busy year in front of us. I wish heartily all the success to Georgia and Georgian politicians," Pawel Herczynski said.
The EU Ambassador hopes that Georgia will complete the work on the recommendations and that the outcome will be positive.
"The European Union is an organization linking 27 member states. Each member state of the EU is free to express its own position. The progress made by Georgia on the path towards European integration will be assessed first by the European Commission in October this year, and then it will be discussed by 27 member states together at the very end of the year. This will be a moment in which member states will have to agree by unanimity on how to deal with Georgia's wish to become a member of the European Union. For the moment, the work is ongoing on the 12 priorities. We sincerely hope that this work will bring positive results at the end of the year," he declared.