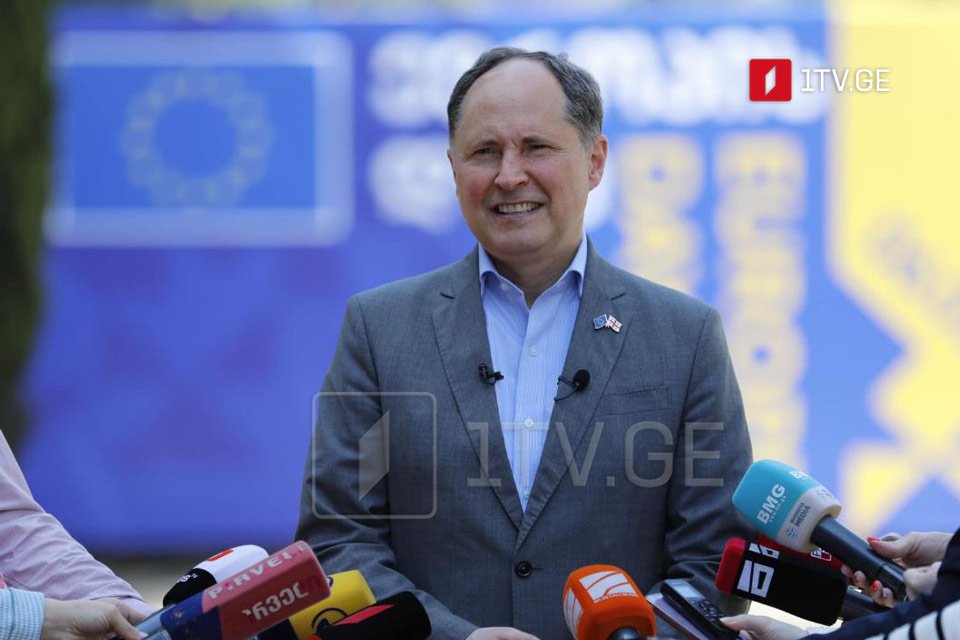 Ambassador Herczynski expects Georgia's next steps on EU accession path
"Georgia was granted European perspective, a historic achievement. We are waiting for the next steps, which depend on the implementation of reforms in Georgia," said EU Ambassador to Georgia, Pawel Herczynski at the event dedicated to the celebration of Europe Days.
At ExpoGeorgia fair Grounds, where different activities are planned for the day, EU Ambassador remarked that over 70 years ago, European sovereign, independent and free nations decided to unite efforts to protect freedom, prosperity and freedom in Europe.
The Ambassador said that the EU currently united 27 member states and Georgia was one of the potential candidates to join it at the EU leaders' decision to "expand Europe."