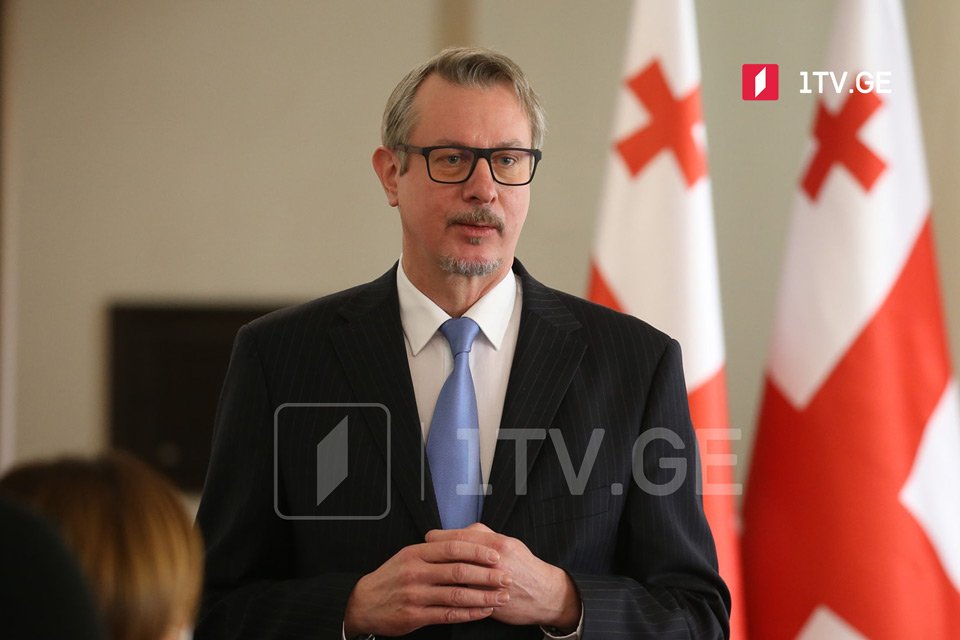 Ambassador Hartzell says EU follow ex-president's case
EU Ambassador to Georgia Carl Hartzell said the European Union would continue to follow ongoing court cases against ex-president Mikheil Saakashvili.
"I was happy to see yesterday that again he was physically present in court, in line with Georgia's national and international commitments. It's important. We will continue following this process like many others to make sure that we're seeing the legal process being upheld concerning all his cases," Carl Hartzell claimed.
EU Ambassador said it would be "highly imprudent" on his part to comment on the statements made during the trial.
"With regard to discussions or the statements that have been made in court, I will find that highly imprudent of me to comment on it because it is an ongoing case, and I don't think it's in anyone's interest for me to comment on any details of this ongoing court case," he said.
Tbilisi City Court tried Mikheil Saakashvili for the second time on December 2 on state funds embezzlement charges.