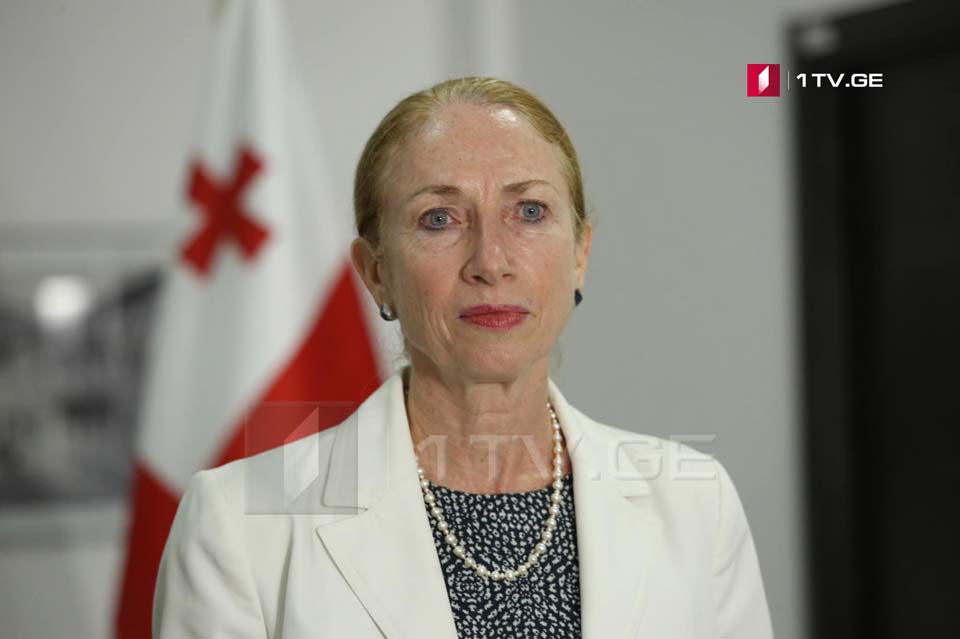 Ambassador Degnan: We stand ready to support any reform efforts
"The United States has long been a partner of Georgia in judicial reform, as I said, in strengthening the independence and impartiality and competence of the judiciary here over decades. So again, we stand ready to support any reform efforts," said US Ambassador to Georgia Kelly Degnan.
According to Degnan, some outstanding international recommendations on further strengthening Georgia's judicial system are still pending.
"I think the fact that we're hosting an event tonight on the practice of law here is a sign of our continuing support. I would say that, as I just mentioned, there already are outstanding international recommendations that have not been implemented. We had contributed to those in terms of previous international experts, who've worked with parliament to provide recommendations. There are still the outstanding recommendations of the Venice Commission, which is an organization of international legal experts. So there already are a number of recommendations from the United States and other international legal experts on ways to further strengthen Georgia's judicial system. And I would hope that the next step would be implementing those and following through on the things that are already on the map. This is especially important because of these recommendations, we have seen Georgia's political leaders across the spectrum have already agreed that these are necessary performs, that Georgia should prioritize. So first prioritize those, implement those, follow through on those, and, of course, we are happy to continue the discussion on additional ways to strengthen the judiciary here," Ambassador Degnan said.
Chairman of the parliamentary Foreign Relations Committee Nikoloz Samkharadze summed up the recent visit of the parliamentary delegation to the United States at today's sitting. Samkharadze articulated readiness to involve former or even current high-ranking western judges in the judicial reform process.