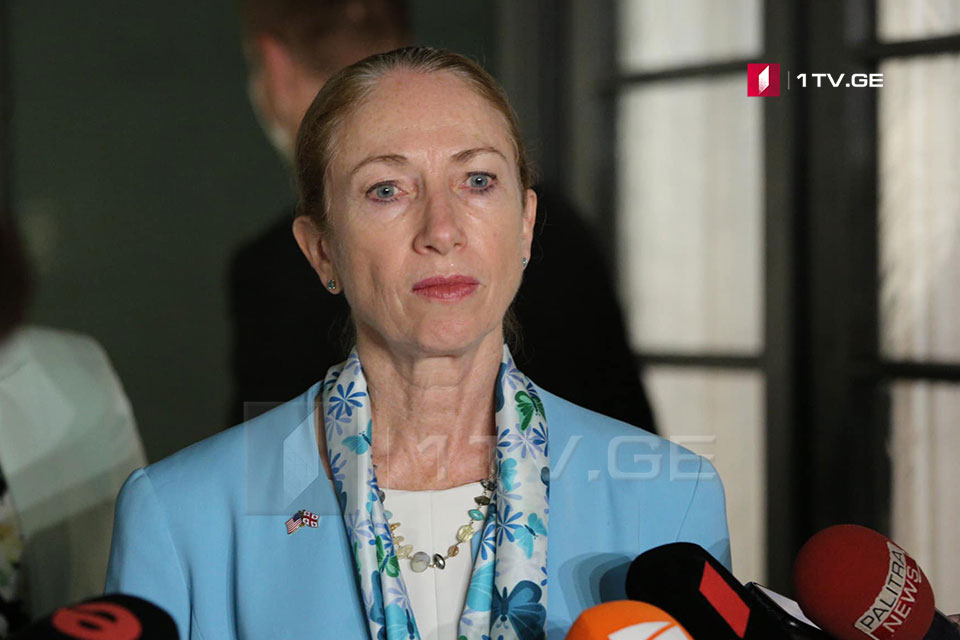 Ambassador Degnan says experience of Russian occupation inspires Georgians to fight in Ukraine
US Ambassador to Georgia Kelly Degnan said that the experience Georgia has from Russian occupation, 20 per cent of the country's territory invaded, continued harassment and abduction of Georgian locals inspire Georgian volunteer warriors to fight in Ukraine.
The Ambassador addressed the issue of possible citizenship revocation for Georgian volunteer fighters in Ukraine.
"Georgians feel deeply the struggle that the Ukrainians are facing to preserve their identity, their homeland and sovereignty. This is something that Georgia has experienced and is experiencing right now when 20 per cent of your territory is occupied by Russia, and when harassment and kidnappings are going on because of the Russian occupation of your own country.
I think this probably inspires some Georgians, who want to do what they can to help, whether it is humanitarian assistance or something else," said Kelly Degnan.