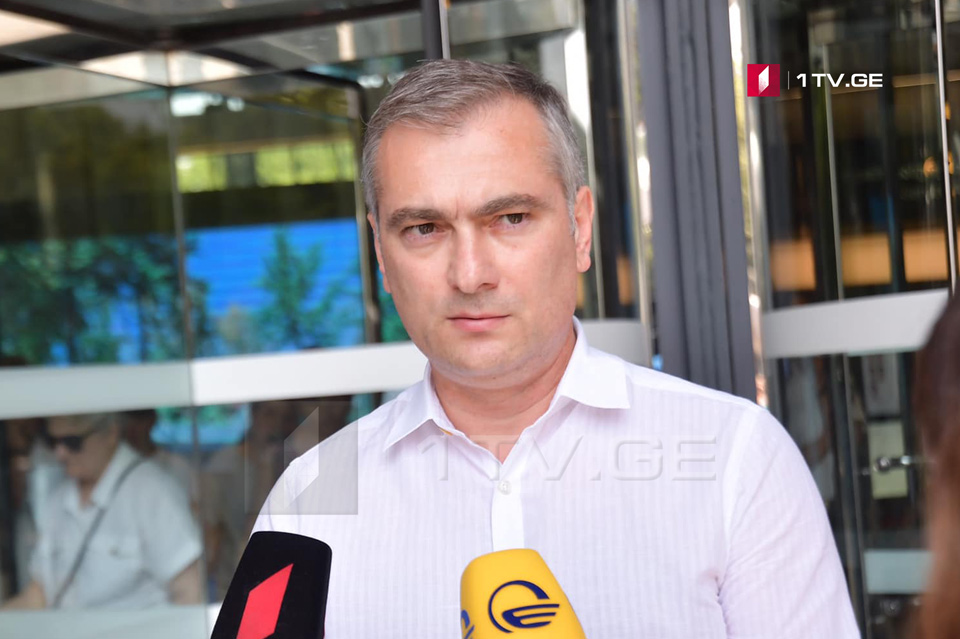 According to Paata Salia request of journalists on setting up a Public Board was rejected
Paata Salia, the new Director-General of Rustavi 2, says that the request of journalists about setting up a Public Board was not satisfied.
Salia made this statement after the meeting with the journalists. As he noted he took this decision after consulting with the owner of the channel Kibar Khalvashi.
"This form does not provide any guarantee. This is not the form that is necessary for gaining the trust between us. We will continue working and I think gradually all of them will see that their demands will be fulfilled and no guarantee, except our trust, will be needed" – Paata Salia said.
Journalists of Rustavi 2 requested to create a Public Board, which would provide the editorial independence of the journalists. Journalists requested to stuff the Board by the following persons: Eka Gigauri, Sulkhan Saladze, Giorgi Mshvenieradze, Mikheil Benidze, Nata Dzvelishvili, Nino Danelia, Zviad Koridze and Lasha Tugushi.