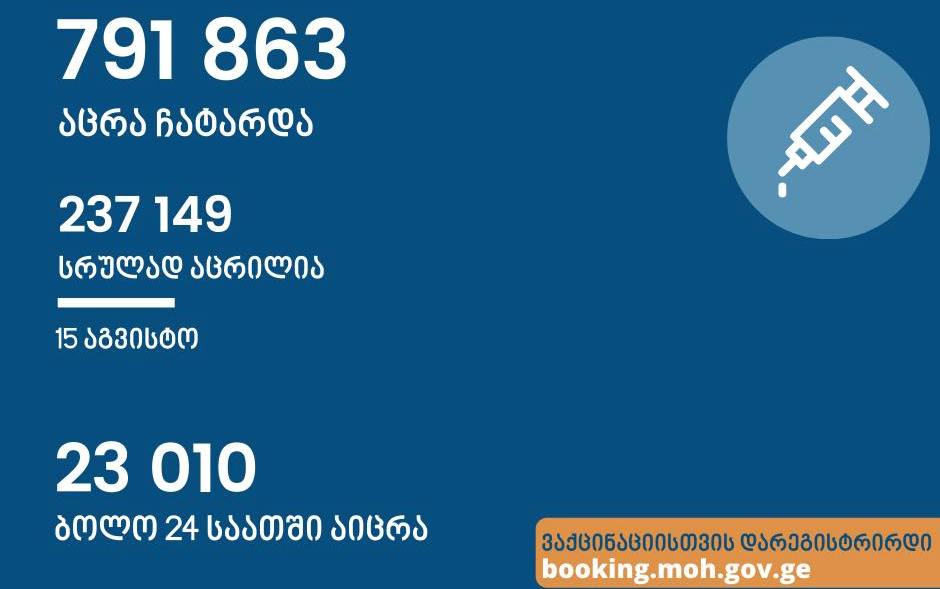 791,863 people got Covid-19 jab in Georgia
As of August 15, 791,863 people got the coronavirus vaccine, among them, 237,149 people are double-jabbed, National Centre for Disease Control and Public Health (NCDC) reported on Sunday.
Earlier today, Georgia reported 4,314 coronavirus cases, 4,519 recoveries, and 35 deaths.
Georgia's total case tally reached 481,578, among them, 421,532 people recovered and 6,371 died.