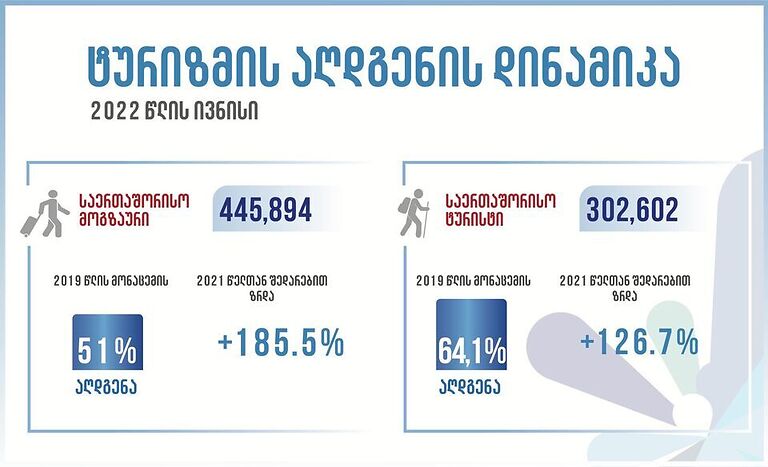 64.1% of pre-pandemic visits restored in June, Tourism Administration says
About 445,894 international travellers visited Georgia in June, posting a 51% recovery from the pre-pandemic 2019 figure and an increase of 185.5% year-on-year, the Georgian National Tourism Administration (GNTA) reported on Wednesday.
According to GNTA, the number included 302,602 tourist visits – showing a 64.1% recovery for the same period of 2019 and a 126.7% surge compared to the same period of last year.
In January-June 2022, international travellers made 1,625,928 visits in Georgia, a climb of 234.5% compared to the same period of last year and a 42.1% recovery compared to 2019.
The Tourism Administration added that during the same period, the number of tourist visits totalled 1,209,272, which is a 186.3% increase year-on-year and 56.8% recovery compared to January-June 2019.