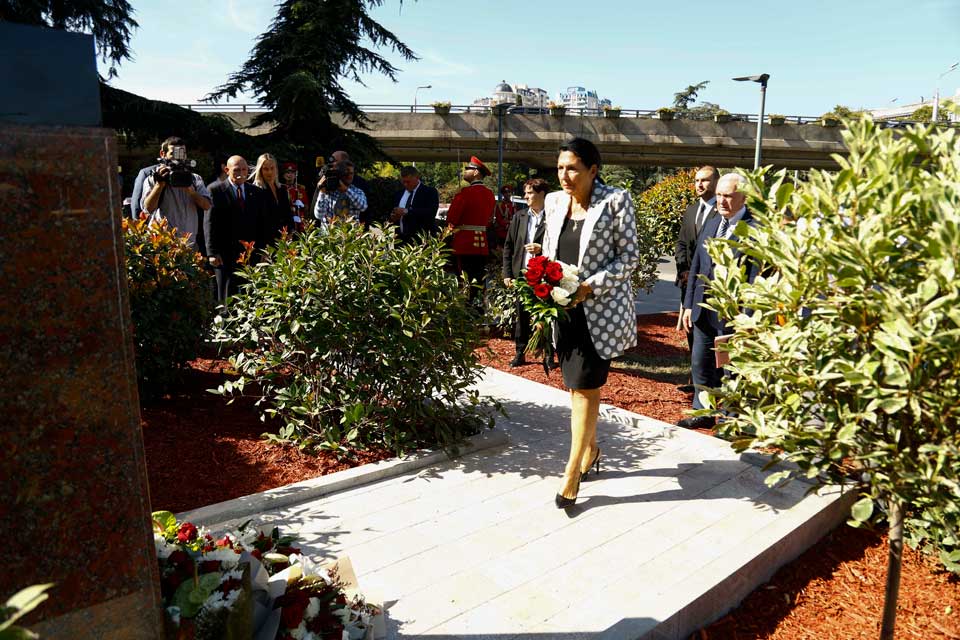 29 years since Sokhumi fell, but Russian occupation rule yielded nothing, President says
Georgian President Salome Zourabichvili told reporters that 29 years have passed since the fall of Sokhumi and that the Russian occupation has yielded nothing.
The President paid respect to the heroes who died fighting for Georgia's territorial integrity at the Memorial of the Heroes.
"This day marks the most tragic event in the history of independent Georgia. It is everyone's responsibility to remember this day and the heroes who fell on this day. This memory shall never be forgotten.
Almost 30 years have passed. This is one generation. These 30 years have shown us and the population of Abkhazia that they have resulted in nothingness. Nothing for the culture of Abkhazia, for its language, for its economy, and development. This is what the young generation living in occupied Abkhazia sees today; the Russian occupation brings nothing.
Today, we must be ready to see and to show that a new time, a new perspective, and a new relationship are beginning. That's what we must think about. Mourning is not enough. Mourning is needed to remember our past. But we cannot live in mourning forever.
We must look at the future, and I'm sure this future will bring us a lot, very quickly. We can see it with our population there coming out on the issue of Bitchvinta. We can see this today as we see reactions to the mobilization. These are all signs that we must read carefully," Salome Zourabichvili declared.
Today, Georgia commemorates the 29th anniversary of the fall of Sokhumi on September 27, 1993.