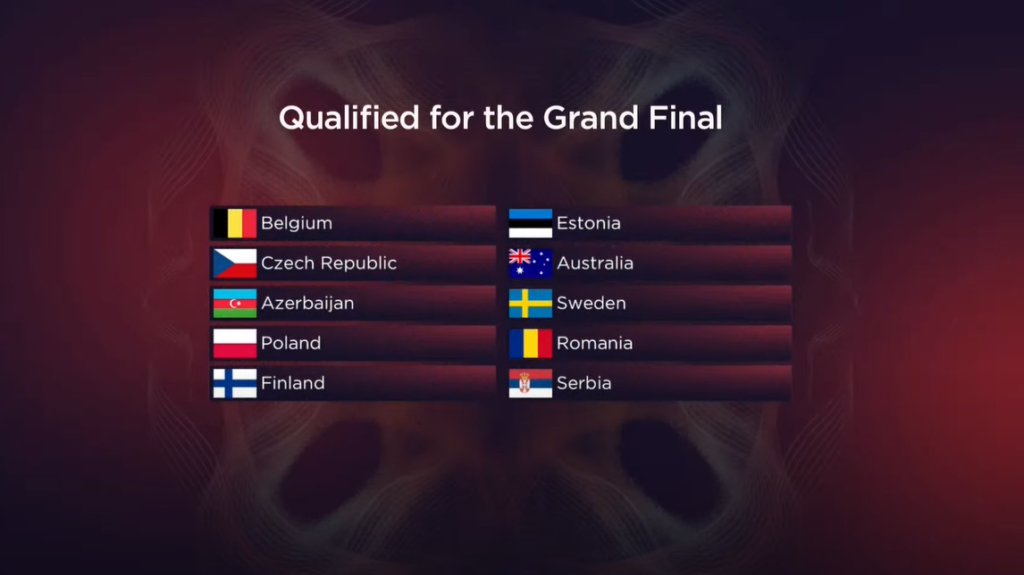 2022 ESC second semi-final qualifiers revealed
The second semi-final of the 2022 Eurovision Song Contest (ESC) revealed ten finalists on May 12 in Turin, Italy.
Contenders from 18 countries competed for ten tickets to the Grand Final. The ten finalists are Finland, Serbia, Azerbaijan, Estonia, Czech Republic, Australia, Poland, Romania, Belgium, and Sweden.
Circus Mircus, representing Georgia at the 2022 ESC, performed the English-language song "Lock Me In".
GPB First Channel will air the Grand Final on Saturday, May 14 at 11 pm.