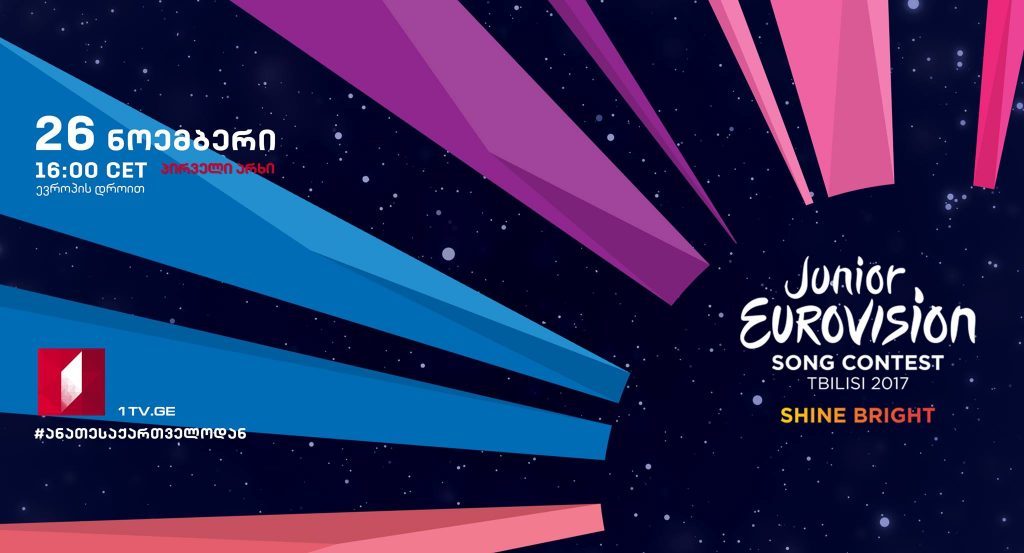 Georgia will host 2017 Junior Eurovision Song Contest
2017 Junior Eurovision Song Contest (JESC) will be held in Georgia today. Georgia is hosting JESC for the first time.
Nicole Nicolaou, representative from Cyprus, will open the JESC grand show. The last contender who will perform on the stage is Maria Iside Fiore from Italy. Grigol Kipshidze, Georgian participant will perform as Number 9 at the JESC final.
Tbilisi Olympic Palace will host the grand show of 15th JESC. Young singers from 16 countries will take part in the musical competition.
Grigol Kipshidze will represent Georgia at the 15th JESC with the song Voice of the Heart (composed by Giga Kukhianidze, text –Temo Sajaia).
The voting rules for 2017 Junior Eurovision Song Contest (JESC) have changed. For the first time in the history of the musical competition, the audience will have the opportunity to vote online in support of their favorite contender including host country's entry.
Voting on JESC official page began from November 24. The viewers are able to support no more than 5 candidates.
Online voting procedure will stop on November 26 before start of the grand show and will resume for 15 minutes after all the 16 contenders will have performed on stage. Online votes will appear on the board as points.
The winner of the contest will be revealed jointly through evaluation of the international jury and number of online voting points.
The dress rehearsal was held on November 25.