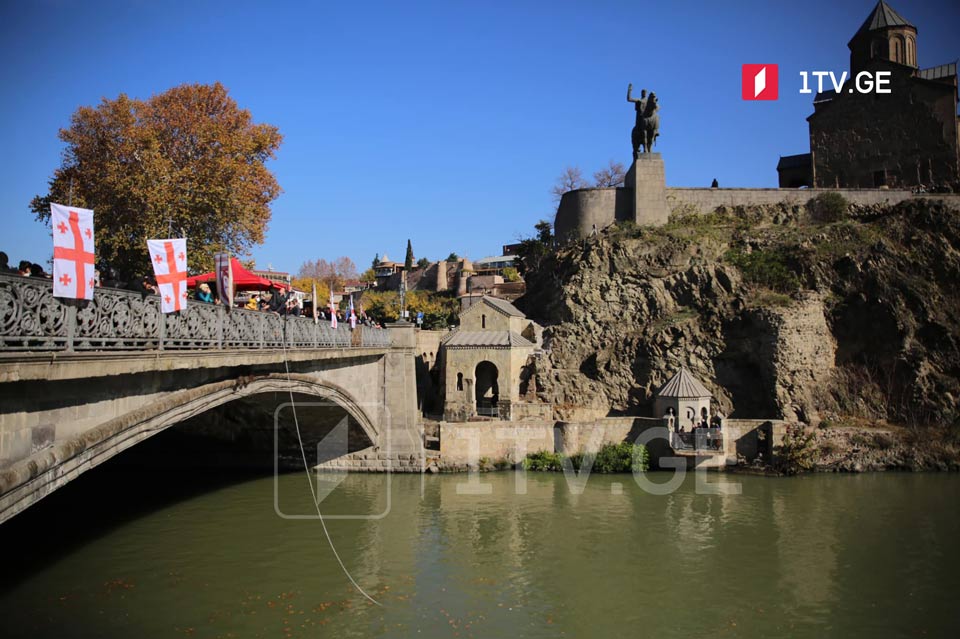 100,000 Martyrs commemorated at Metekhi Bridge (Photo)
The annual ceremony in commemoration of 100,000 Martyrs was held at the Metekhi Bridge in Tbilisi.
Church services were held at Abo Tbileli churches and at the bridge.
The Hundred Thousand Martyrs are saints of the Georgian Orthodox Church who were put to death, according to a 14th-century anonymous Georgian source 'Chronicle of a Hundred Years,' for not renouncing Christianity.
Their deaths came on the order of the Khwarezmid Sultan Jalal ad-Din upon his capture of the Georgian capital of Tbilisi in 1226. The Georgian Church commemorates the martyrs on 13 November.