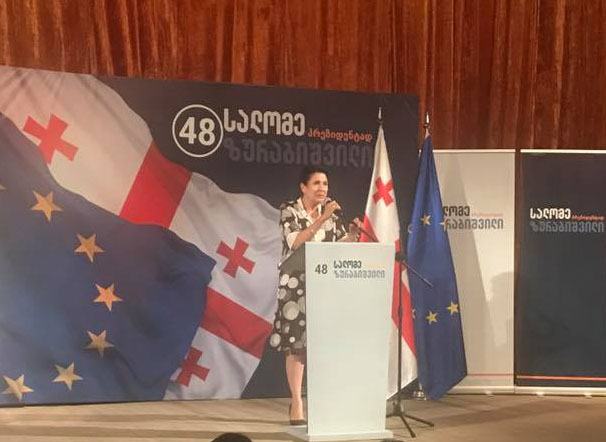 Salome Zurabishvili meets with voters in Baghdati
Salome Zurabishvili, an independent presidential candidate, met with voters in Baghdati town of western Imereti region within the framework of presidential campaign.
The meeting with voters was held at Culture House where Zurabishvili introduced the gathered audience with her future plans and election program.
"It is difficult that a little country such as Georgia survives in a global world, but we will survive when we know where our place is," Zurabishvili said.
Independent presidential candidate also spoke about demography problems and underlined that the youngsters have to be given perspectives for development.