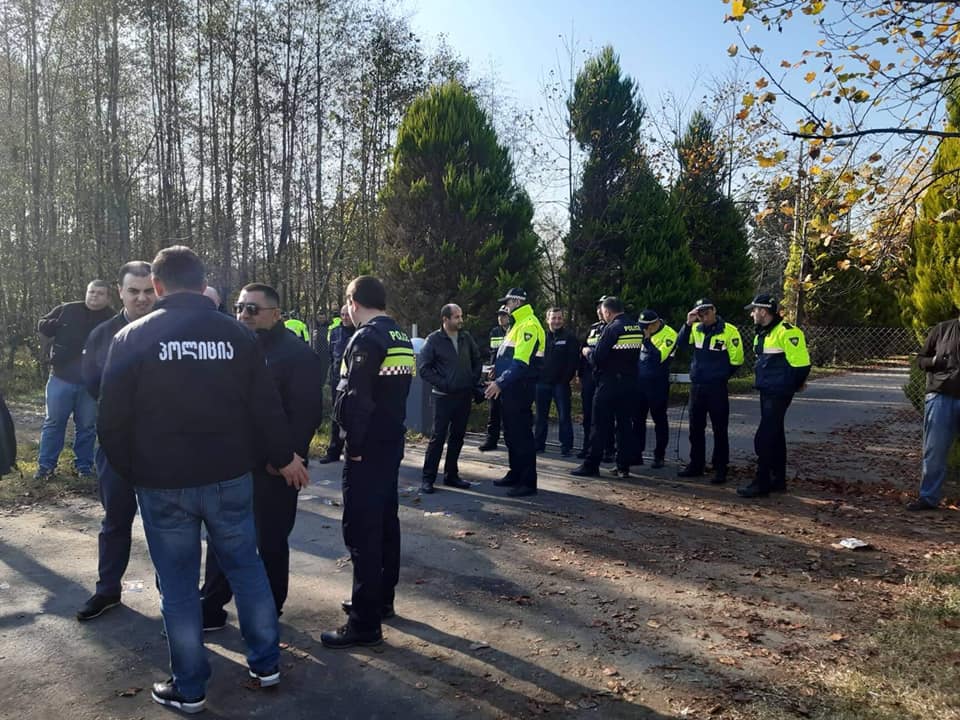 Protest at Bidzina Ivanishvili's house in Shekvetili
A protest was held at the house of Bidzina Ivanishvili, Chairman of the ruling Georgian Dream-Democratic Georgia Party in Shekvetili, Ozurgeti Municipality of western Guria region. Protest participants put a padlock on the gate of Ivanishvili's house.
"We want Ivanishvili to know that his era is over.  . . .  Similar padlocks will be put on all administrative buildings until this monster is gone from Georgia," Anzor Gubaev, the protest participant claimed.
Members of the protest said that they planned to hold permanent rallies.