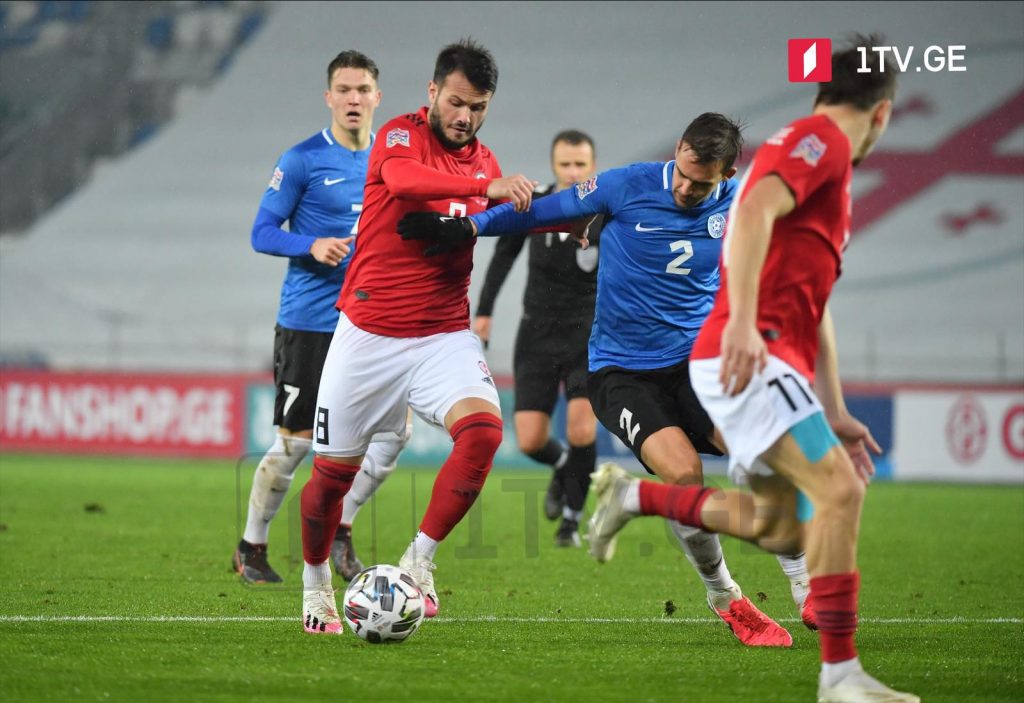 Nations League – Georgia vs. Estonia 0:0
The Georgian football team played the last match of 2020 against Estonia at Dinamo Arena in Tbilisi. The match ended in a draw with the score 0:0.
The Georgian team was coached by Ramaz Svanidze, temporary replacement to Vladimir Weiss, who quit after Georgia's defeat with North Macedonia and Armenia.