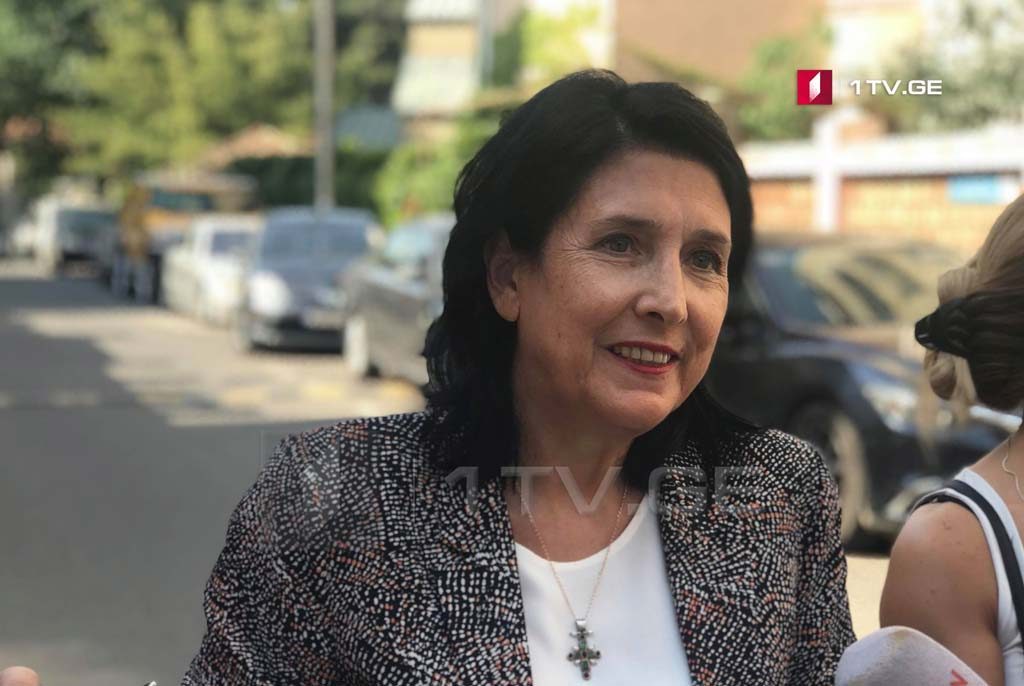 Georgian Dream to support Salome Zurabishvili in 2018 presidential elections
The ruling Georgian Dream party will support the candidacy of the independent candidate Salome Zurabishvili in 2018 presidential elections.
Speaker of the Parliament Irakli Kobakhidze stated in this regard after the session of the Political Council of Georgian Dream.
"Salome Zurabishvili has a great political and diplomatic experience. She can become the first non-partisan president in the history of Georgia. We think Salome Zurabishvili can establish a new tradition in our constitutional system. She can exercise the presidential authority based not on the interests of any political party or group, but interests of the country and the public. I call on the Georgian society to support her candidacy", – said Irakli Kobakhidze.
The deadline set for initiative groups and political parties willing to present their presidential candidates for 2018 presidential polls at Central Election Commission (CEC) expired on September 8.
Applications of 46 presidential candidates willing to run in the 2018 presidential elections have been submitted to CEC.
Twenty-six initiative groups and 20 parties presented their candidates.
Presentation of candidates must be confirmed with no less than 25 925 (0,75% of voters) signatures. The candidates will also have to collect signatures of supporters with that purpose.
The deadline for presentation of supporters' signatures is September 18. Registration of presidential candidates will end on September 28.
The 2018 presidential elections will be held on October 28 in Georgia.