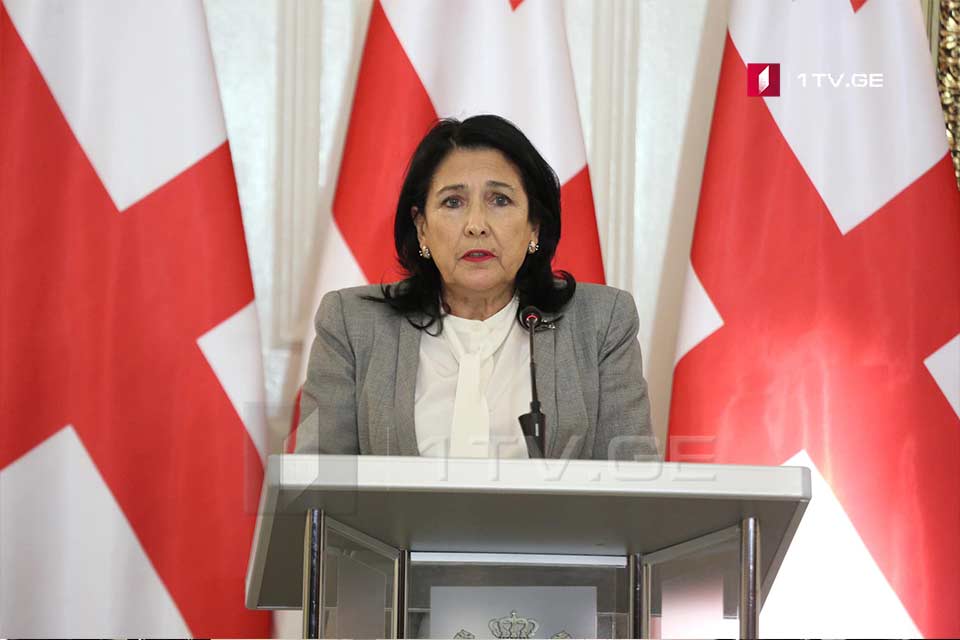 Саломэ Зурабишвили - Тызмæг фауын Уæрæсейы сырдон митæ Изюмы, хæсты ацы фыдракæндæн барадон дзуапп раттын хъæуы
Тызмæг фауын  Уæрæсе  Изюмы цы  сырдон митæ  фæкодта уый,  хæсты ацы фыдракæндæн  барадонæй   хъæуы сдзуапп кæнын –   уый фæдыл  Гуырдзыстоны  президент  Саломэ Зурабишвили  социалон  хызаг  «Твиттеры» фарсыл  фыссы.
«Тызмæг  фауын  Уæрæсейы  сырдон митæ  Изюмы. Ацы  хæстон фыдракæндæн  дзуапп скæнын хъæуы барадон амæлттæй. Украина  нæ бастдзæн æмæ  сабырдзинад  æрфидар уыдзæн!  #SlavaUkraini» – фыссы  Саломэ Зурабишвили.
I condemn in the strongest terms the atrocities committed by Russia in #Izium. These war crimes must be answered by justice. Ukraine will not fall, and peace will prevail. #SlavaUkraini

— Salome Zourabichvili (@Zourabichvili_S) September 18, 2022
Медиайы хъусинагæй,   Изюмы массон  уæлмæрдты ссаргæ уыцы  мардыбуæртты 99%, кæцыты экспертизæ  ацыд,  фæбæрæги  тыхмарды фæд.