GUIDELINE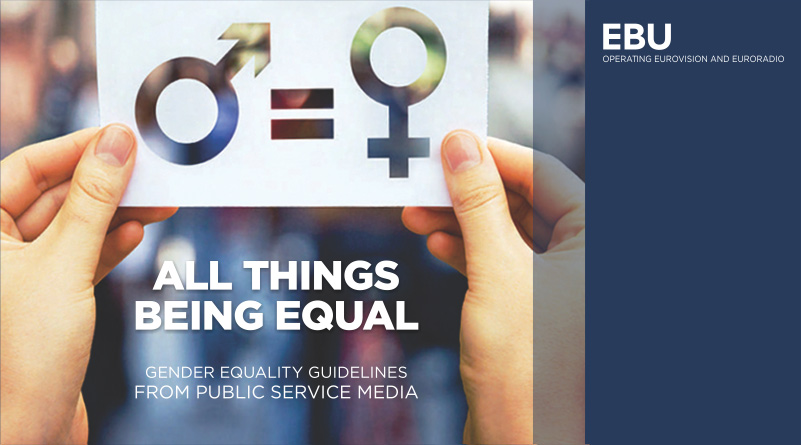 Report on gender equality All Things Being Equal
This report All Things Being Equal explores the strategies that underpin a gender-equal media organization: workplace data and staff feedback to diagnose the issues; effective workplace policy to support equality of opportunity; and enabling a positive workplace culture through flexibility, leadership and behaviors to retain talent.
This work draws on a number of principles that the EBU is committed to:
that gender equality is not only a fundamental human right but a necessary foundation for a peaceful, prosperous and sustainable world;
that the global economy cannot operate at its full potential while systematic constraints are holding back a significant proportion of the world's population;
that equality and diversity are indispensable in true democratic societies;
Along with Tinatin Berdzenishvili, the report was commissioned by EBU Director General Noel Curran and BBC Director General Tony Hall. Tony Hall thanked Tinatin Berdzenishvili for developing a high-level performance. He added that work on this crucial issue would carry on actively in 2020.
The report was presented at EBU's annual winter General Assembly that took place at EBU Headquarters in Geneva. Top executives from public service broadcasters were invited to come together to network, learn and share.
The European Broadcasting Union (EBU) is the world's leading alliance of public service media (PSM) which has 116 member organizations in 56 countries and has an additional 34 Associates in Asia, Africa, Australasia and the Americas.
EBU Members operate over 2,000 television, radio and online channels and services, and offer a wealth of content across other platforms. Together they reach an audience of more than one billion people around the world, broadcasting in more than 160 languages.