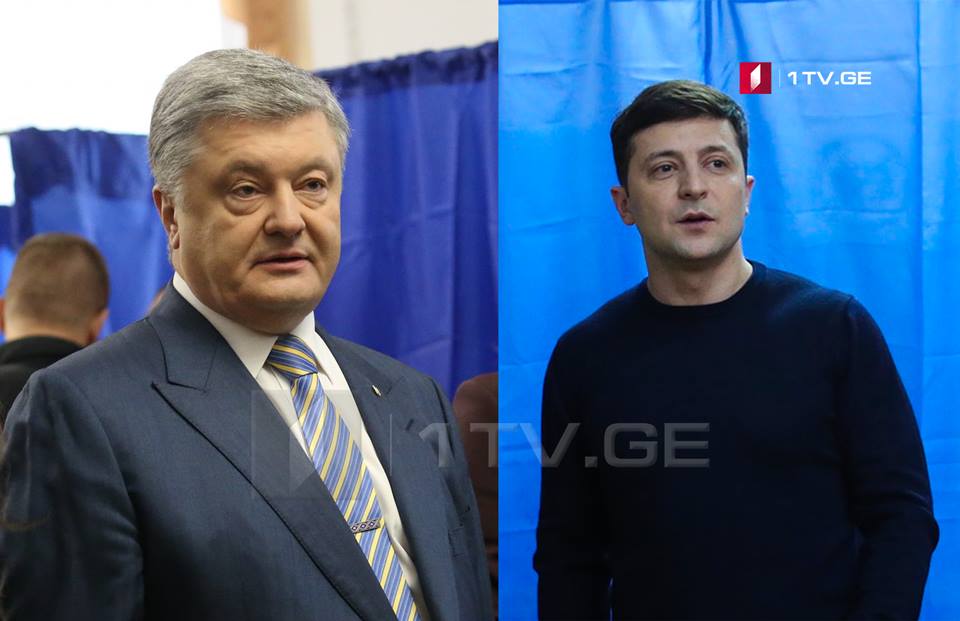 Volodymyr Zelensky and Petro Poroshento to hold debates
Ukrainian presidential candidate Volodymyr Zelensky and the incumbent head of state Petro Poroshenko will hold political debates today. The debates will take place at the Olimpiyskiy Stadium in Kyiv.
The incumbent head of state invited his rival to hold a debate at the stadium on April 14. However, Zelensky did not come, saying that the debate should take place at 19:00 on April 19.
On April 16, the two candidates' election teams signed a trilateral agreement with NSC Olimpiyskiy on holding the debate at the stadium.
According to VOA News, Ukrainian leader Petro Poroshenko begged for forgiveness and a second chance Thursday as polls showed him facing all-but-certain defeat three days ahead of a presidential vote.
In a dramatic televised address, Poroshenko pleaded with voters to support him over Volodymyr Zelensky, a comedian with no political experience who has surged ahead in the polls. "I once again ask you to forgive me. What did not work out hurts the most," Poroshenko said.
Polls show Zelensky, a 41-year-old standup comic and television star, sailing to victory in Sunday's second-round vote. The latest survey on Thursday showed him winning 73 percent of the vote against only 27 percent for Poroshenko.
The second round of presidential elections will be held on April 21 in Ukraine. Volodymyr Zelensky won 30, 24 % of votes in the first tour, Poroshenko – 15, 94%.